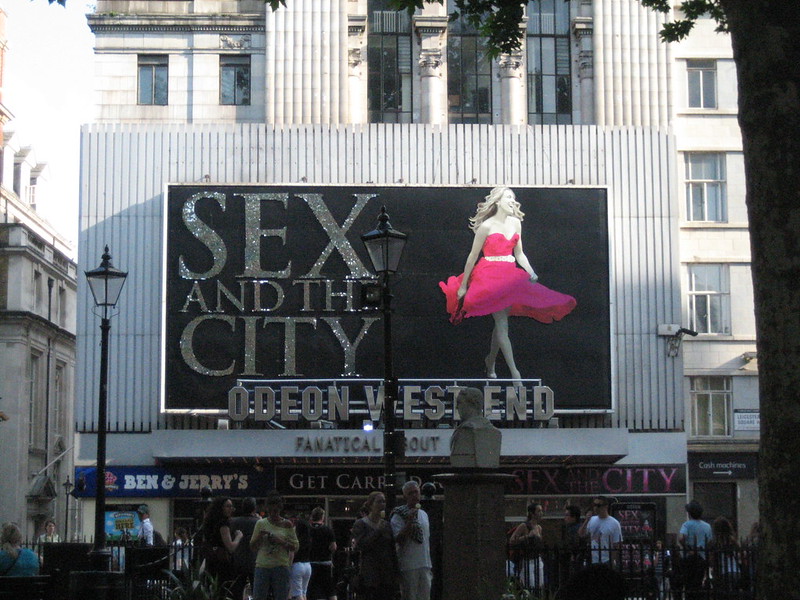 On Friday, Sarah Jessica Parker shared a photo with Sex and the City (SATC) costars Cynthia Nixon and Kristin Davis on the set of the reboot. The original series from HBO was one of the most popular sitcoms based in NYC about a couple of decades ago. However, one friend Kim Cattrall is missing, after a fallout between her and Parker.
Parker posted a photo of the three friends who are now in their mid-fifties against a glorious skyline of New York City. She captioned it "Together again." The women were dressed stylishly as they appear in the series. The only out of sync aspect was Nixon's blond hair. In the series she has bright red hair in a sleek bob cut. Being naturally blond, the actress might wear a wig this time, instead of dyeing her hair.
The photo immediately got a lot of comments with Davis saying "love you forever and ever" with heart emojis.
The star also posted a huge number of photos of hats, headbands and clutches from the sets and said it was a joy. She also shared a photo of a clutch that featured in the film. The $4,495 clutch is made of crystals by Judith Leiber. It is shaped like a cupcake.
Earlier, Parker had also shared photos of the script with fans. The script had to be returned by the end of the table read as the production house wants the plot to remain a secret.
The SATC revival is called And Just Like That. Many of the old cast members are back. Some of them are
Cynthia Nixon is back as Miranda
Chris Noth is back as Big
Kristin Davis is back as Charlotte
Willie Garson is back as Stanford
Sara Ramirez is back as Che
Mario Cantone is back as Anthony Marentino
John Corbett is back as Aidan
Garson is back as Stanford Blatch
It goes without saying that Sarah Jessica Parker is back as the inimitable Carrie Bradshaw of Sex and the City. However, Samantha Jones from the original SATC will be missed in the revival And Just Like That as the Kim Cattrall refused her role after her spat with Sarah Jessica Parker. Michael Patrick King, who wrote, directed and produced the original series and is also a part of its revival on HBO Max.
Photo Sheila Thomson