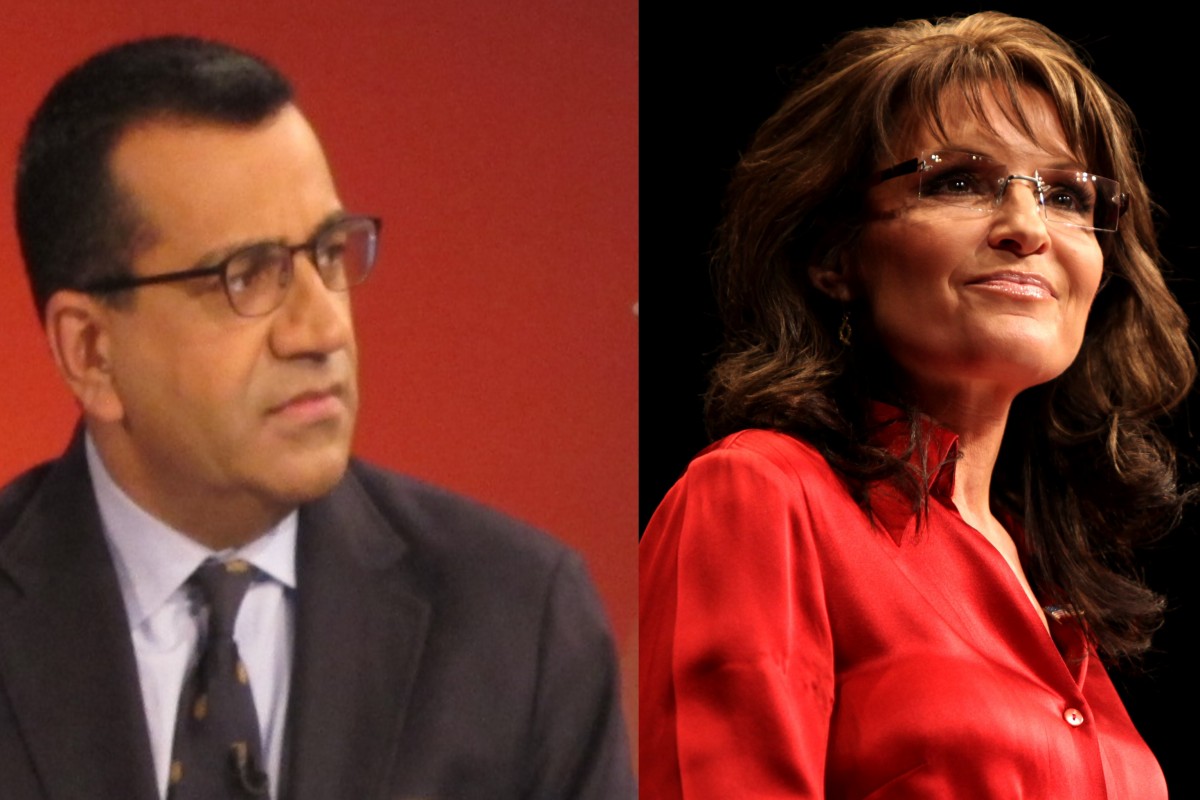 On Friday, Sarah Palin, the former governor of Alaska, added her comments to the recent controversy surrounding Martin Bashir. She said that that he "has been caught so many times" engaging in bad behavior. The once popular but now mightily disgraced journalist has recently faced an enquiry into his controversial interview with Princess Diana, as he used deceit. Both the BBC and Bashir apologized but the damage they did to the late princess cannot be undone. He has faced backlash from Prince William, Prince Harry and many more in the U.K. and Sarah Palin, in the U.S.  Who has reason to call him out as he had also behaved abominably with her in the past?
The ex-BBC reporter had been extremely rude to Sarah Palin in a 2013 interview. Then with MSNBC, Bashir had called her a "world class idiot" and suggested that the same punishments that were used on slaves in the past should be used on her. His disparaging comments on the "Clearing the Air" show also faced backlash and he later apologized live on air.
Palin had said that she accepted his apology but also said that his comments were "evil" and "vile." She said that she didn't have to accept his words and his vile and evil comments so they didn't affect her. She said, "I move on and I charge forth."
After the incident Bashir resigned with immediate effect from MSNBC. He had worked with the network for three years.
After eight years Palin finally commented on him and said that Bashir "has been caught so many times" for his bad behavior. In a statement to Fox News she said that she thought that it was sad that it had taken so long for "Princess Di's memory to be touched by some justice."
Sarah Palin also said that Martin had been caught so many times engaging in typically "unethical press behavior" yet was always "embraced back in their fold."
Incidentally it was only last week that Martin Bashir stepped down from his role as BBC's religion editor. He said that he was leaving for health reasons. This happened just a few days before Lord Dyson, a retired high court judge, published his investigations into the controversial Princess Diana interview, which not was only damaging for Diana but was also a lowering of standards for Bashir and the BBC; both since have apologized but the damage has been done.
Image Credit Wiki