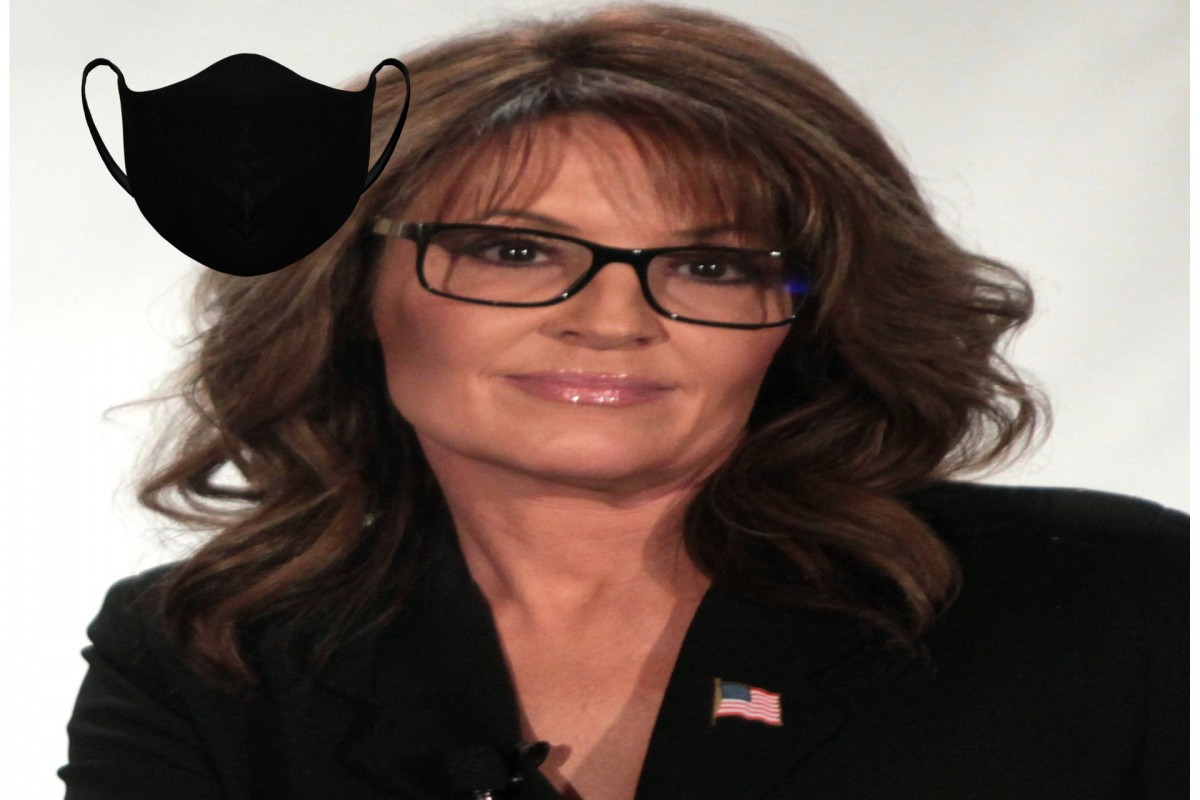 Sarah Palin, the Republican vice-president candidate for 2008, has urged people to wear masks after she has tested positive for COVID-19. She is asking Americans to take the pandemic seriously. Palin, who also became a TV personality, confirmed to PEOPLE that she and some of her family members, including her 12-year old son, Trig had tested positive for the virus.
The former governor of Alaska said that despite her joking that she constantly breathes the most sterile (frozen) air, her catching the coronavirus proves that "anyone can get this."
The mother of five, with ex-husband Todd, said that the infections in her house began when one of her daughters woke up and said that she had no sense of taste or smell. She was immediately tested and was positive for COVID-19. She was in quarantine.
Then Palin noticed that her son Trig, whom she called the most-enthusiastic mask wearer, tested positive, after several negative tests, earlier in the year. Trig was born with Down's syndrome and children with special needs are vulnerable to its ramifications.
She said that she and her son quarantined and she tested negative. However, she had overnight symptoms of a slight fever and sore muscles. She added that she realized that it was "unmistakable" that "COVID caught" her when she experienced the bizarre symptoms of loss of taste and smell. She said that it was that day that she finally tested positive for Covid like millions of other Americans.
She told PEOPLE that COVID-19 could "really knock you down." She encouraged everyone to remain vigilant about their health as the pandemic was raging on. She describes it creatively by saying that there as many viruses as there are stars in the sky and that although it would be difficult to avoid all illnesses or dangers, she requested people to be vigilant and maintain good health.
She joked about her appearance in the Masked Singer, saying they were the cool ones with masks, before it was cool to be masked. She agreed that it was cumbersome to wear a mask but she said it was better to do so than to do nothing to slow the spread.
After contacting COVID -19 Sarah Palin has done her bit for Americans: humorously, frankly and seriously; to spread awareness about being healthy and wearing a mask for safety and security, to prevent catching and spreading COVID-19.
Image Credit Wiki