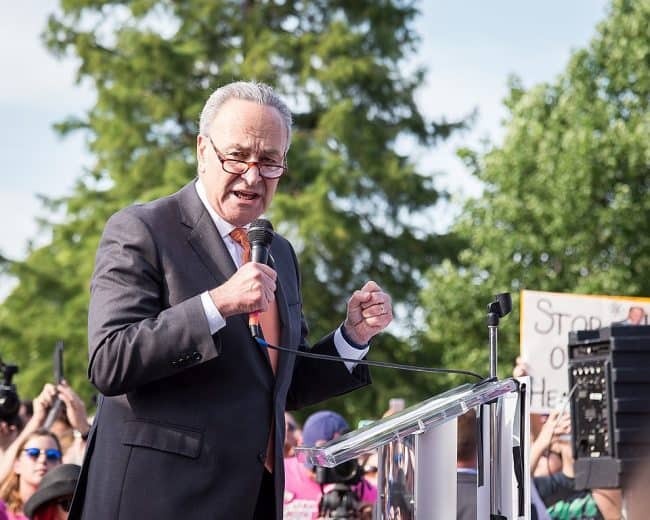 On Friday, Senate Majority Leader Chuck Schumer said that the opening arguments for the impeachment proceedings against former President Donald Trump will begin week of February 8. This is a precedent in American history that a former president will face an impeachment trial after leaving office.
The delay is a bipartisan decision. Republicans say that Trump needs time to organize a legal team to face the sole charge of "incitement of insurrection." The delayed date gives the Senate time to confirm Biden's new cabinet as well as time to consider the $1.9 trillion rescue package, both of which are top priorities in the White House agenda.
Schumer said that everybody wanted to put the siege on the Capital by pro-Trump supporters behind and move forward. He added that healing and unity could come only if there was "truth and accountability" and that would be the provision of the trial.
Democrats require at least 17 Republicans on their side. This may be a difficult achievement as most of the Republicans condemned the violence and insurrection on the Capitol on January 6. However, only a handful of them think that the former president should be impeached.
When he was impeached for the first time, Trump had an exclusive selection of lawyers from the White House's counsel to defend him as he was still POTUS. Now that he is no longer in office it will be difficult for him to mount a defense.
Members of his former legal team, who had supported Trump in the first trial, have indicated that they will not do so this time. South Carolina Sen. Lindsey Graham has been assisting him in finding a new team. Butch Bowers, a South Carolina elections and ethics lawyer, has been hired, with help from the Senator, to defend Trump.
If convicted, Trump could be disbarred from standing for President or any other public office in 2024.