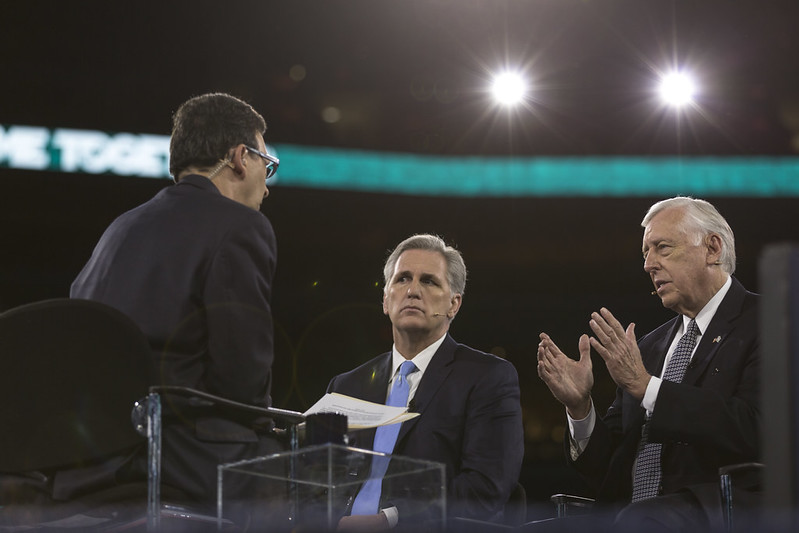 The back and forth between the White House and Senate Republicans is like an interesting tennis match with a medium volley between the two opponents the Democrats and the Republicans as of now. Initially President Biden announced a $ 2.25 trillion infrastructure package as a strong serve to the Republican court, but this was lobbed back by the Republicans to the White House with a low $568 billion dollar one. Then Biden sent the next proposal as a weaker lobby with a less strong offer of $1.7 trillion but this is also being sent back to the White House with a proposal that is reported to be just under a trillion dollars. This new offered will be lobbed to the White House by the Republicans on Thursday.
Senator Shelley Moore Capito, a West Virginia Republican and leader of the infrastructure negotiations Republican team, told reporters that a new offer will be put forth on Thursday morning.
Senator Roger Wicker, a Mississippi Republican told reporters that the new offer was a good one and that they would hit a figure that would be very close to what the president said that he would accept. It would be close to a trillion dollars.
He also said that there would hardly be any user fee to pay for the bill. However, Wicker mentioned that the bill proposed by the Republicans in the senate that it would not affect the tax cut bills that were signed by former President Donald Trump in 2017, which lowered corporate tax to 21 percent.
Corporations have gained trillions of dollars during the pandemic. The group, Patriotic Millionaires have offered support to President Biden's proposal of raising the corporate tax to 28 percent to partly pay for the huge infrastructure bill, which will improve roads, highways, broadband, clean energy and much more in the nation.
Whether the infrastructure proposal may end with a "Deuce" where it will be passed with bipartisan support or an "Ace" from the White House and the Democrats if the proposal is passed without support from Senate Republicans remains to be seen.