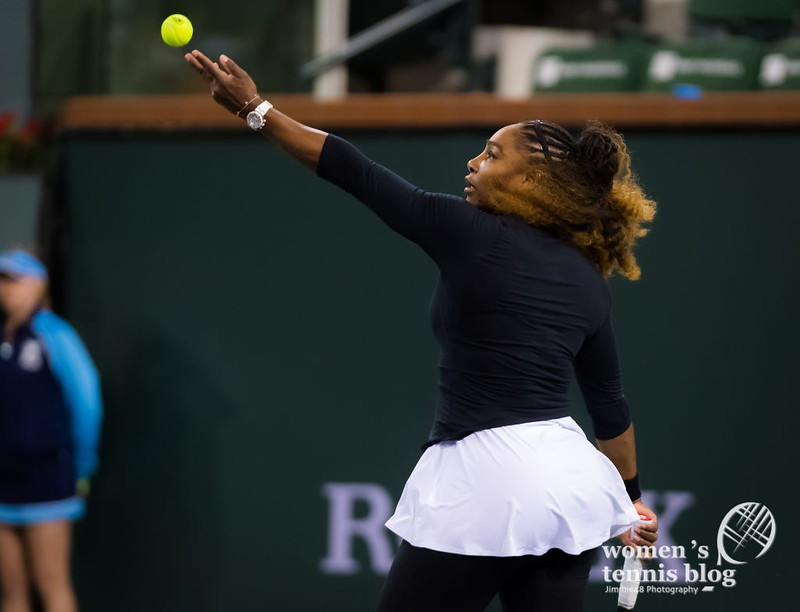 The 23-time Grand Slam champion advanced in straight sets at the Yarra Valley Classic on Monday.
Serena Williams said because of Covid-19 delays of the Australian Open she was able to fully recover from an achilles heel injury.
She beat Daria Gavrilova 6-1, 6-4 at the Yarra Valley Classic. Williams said: "It was great for me because I needed the time, because I couldn't practice because of my achilles.
Australian  tennis pro Gavrilova is a former top-20 player ranked outside 400 due to injury problems. She pushed Williams in the second set. "It was a good match for me," said the fifth seed. "It wasn't easy at all. It was lots of rallies and lots of movement, and she's from here, so she obviously always plays hard. So, it was really good, and it felt good to clinch that in the end."
4 tournaments, 2 countries and 1 baby on the go. That can trigger my migraine attacks, so I carry @UBRELVY for anytime, anywhere.

Patient information: https://t.co/96OV2qfnfC. Don't take with strong CYP3A4 inhibitors. Most common side effects were nausea & tiredness. #Sponsored pic.twitter.com/K4XmXmZ51Y

— Serena Williams (@serenawilliams) October 29, 2020
In other news  Serena Williams come out with a new line of luggage- perfect for everyday travelers and globe-trotting athletes alike.
Apple Tim Cook reports breaking quarter with more than $111 billion in revenue for the first time in history!