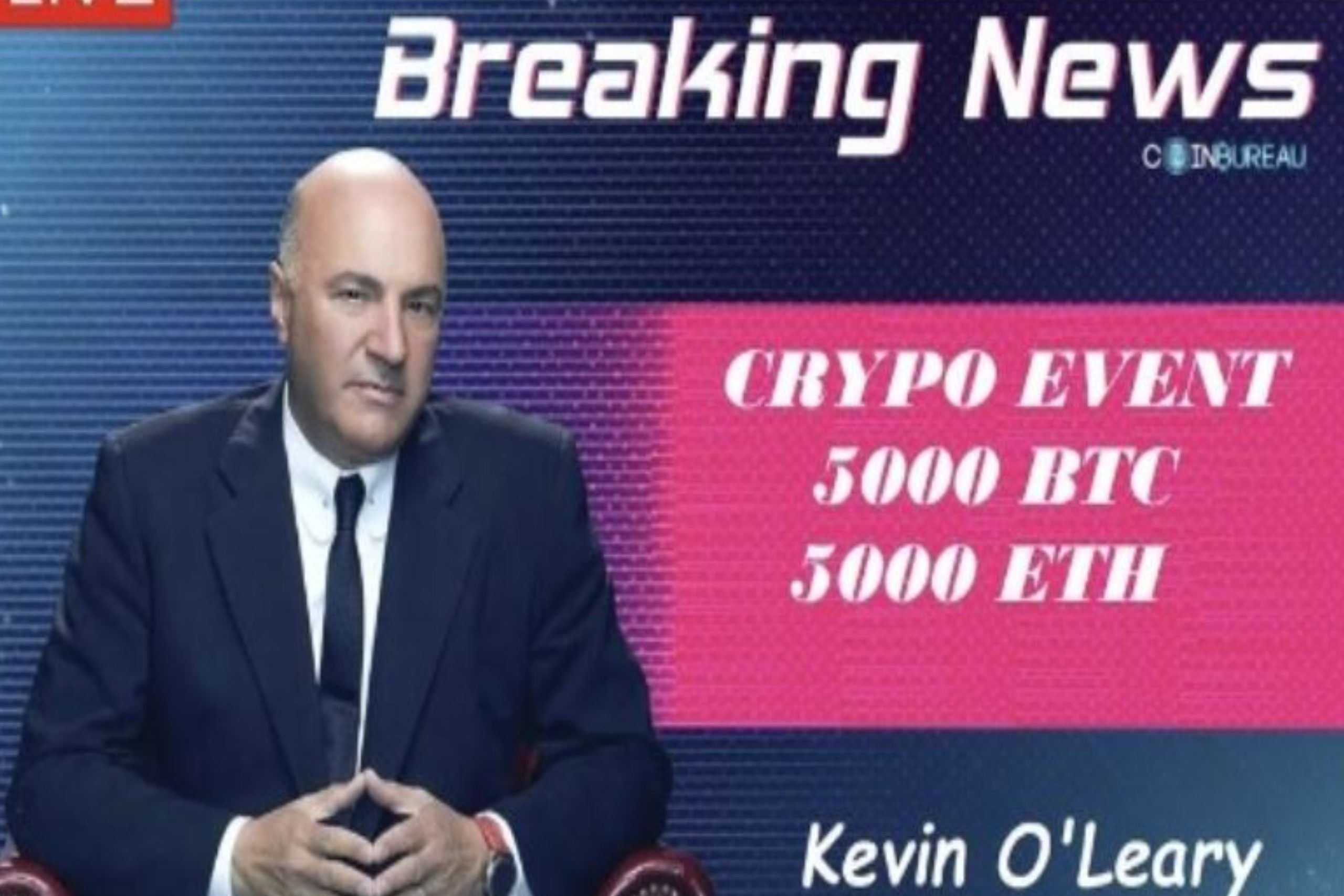 O'Leary's  Twitter account, which has over 982,000 followers, sent out several tweets promising a giveaway of 5,000 BTC and 15,000 ETH, each with an accompanying photograph of O'Leary himself.
The first tweet's link directs investors to a website claiming to be the official site for O'Leary's bitcoin and ether giveaway. "Everyone can participate, even those in the United States," according to the website. There are two more links provided: one to engage in the BTC giveaway and one to participate in the ETH giveaway.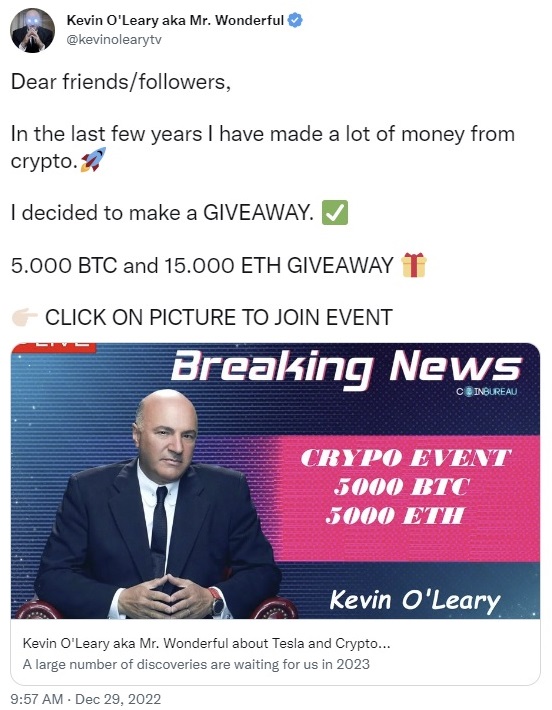 The fraudster utilized the same website that they used for phony Tesla and Elon Musk giveaways. The   comments on O'Leary's giveaway site thanking Musk for sending them some BTC, both the bitcoin and ether prize pages for the Shark Tank star feature the Tesla logo and are hosted on a website with the term Tesla in the URL.
The crypto community recently chastised O'Leary for supporting former FTX CEO Sam Bankman-Fried. O'Leary received a sum of    $15 million to be the spokesperson for FTX. After the FTX debacle,  O'Leary stated that Bankman-Fried is a brilliant crypto trader and that he will support him again if he has another enterprise. Looks like O'Leary is saving grace in his involvement FTX criminal practices.
Celebrity News Update- Premier Jewelry designer and manufacturer fashion house  ParisJewelry.com  has started manufacturing a new custom line of celebrity jewelry designs with 30% Off and Free Shipping. Replenish Your Body- Refilter Your Health with  OrganicGreek.com  Vitamin Bottles, Vitamins and Herbs. Become a  WebFans  Creator and Influencer.
Andreessen Horowitz bets big on Web3 with $4.5 billion fund, a16z invests despite crypto turmoil