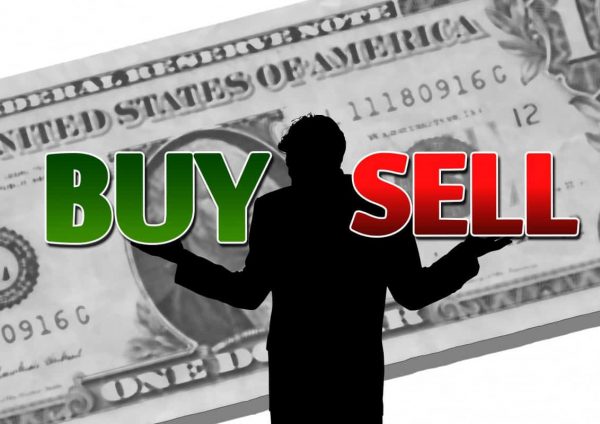 Now that the market is closed you have a chance to see what happened during the day and  how it may affect your portfolio. We bring you some highlights for the most active news after the closing bell. Trading stocks after hours is risky  because there is less liquidity and prices are more volatile., which makes buying and selling more difficult.  Reading after hours news helps you set up and think about your trades for the next day. It's important to watch stock news after hours even if you're a long-term investor.
Yet another  IPO to watch  as Unity making huge gains after Snowflake's IPO from yesterday. The stock Unity Software Inc. (U) a software gaming stock (3D Software) surged in  its IPO debut raising $1.3 Billion.
Oracle today  down 0.70%  and Walmart Inc. (WMT)  with Oracle should  finalize a deal with  President Trump's proposed  order to shut TikTok .  So far WeChat downloads will cease  on September 20th, 2020 including TikTok. Google with Apple will have to  remove the app from their app stores.
Walmart To Ship Packages by Drone in Direct Competition to Amazon
High-end office furniture manufacturer and retailer Herman Miller, Inc. (MLHR) stock rose today on the news of  better-than-expected earnings. More people are working from home and are purchasing high-end furniture for home use. Earnings came in at a dollar $1.24 per share when analysts had only expected 26 cents a share. Revenue rose for the company to $626. 8 million dollars. Herman Miller, Inc. (MLHR) also reinstated its dividend.
Moderna plans to produce 20 million doses of its covid-19 vaccine candidate in 2020  in its late-stage clinical study of mRNA-1273. The stock was up 2.22%
Shares of Apple dropped -3.17% from its high today, giving up $500 billion in market cap. This may be an opportunity to get in and hold for the long-term. Apple will launch first online store in India next week. Apple currently sells its products on Amazon.com Inc's Indian unit and Walmart Inc-owned Flipkart.
AYTU rose after market and with ground breaking Covid Technology with UV light to cure sick people and also help in surgical rooms, dental offices, airplanes and commercial use will be reporting ER next week Thursday which will be a huge benefit and cash flow in post pandemic era. SHould see a huge rise in the stock
Unity Software Inc. (U) software gaming stock surges in IPO debut 3D software firm raises $1.3 Billion.
DOJ files charges against  six people in scheme to bribe Amazon employees to 'gain upper hand' on Amazon's marketplace conspiring to pay commercial bribes to employees and contractors of Amazon.com Inc. The stock fell $60.00 in trading today. Amazon today added someone with close ties to the government, retired General  Keith Alexander to serve as one of their directors. General Keith Alexander was a former director of the National Security Agency and the first commander of the US Cyber Command,
Can the  Playboy enterprise make a comeback? An offering with an acquisition company (SPAC) maybe in the works . DraftKings Inc. and other high-profile consumer brands received SPAC money for investment
Image by Gerd Altmann from Pixabay