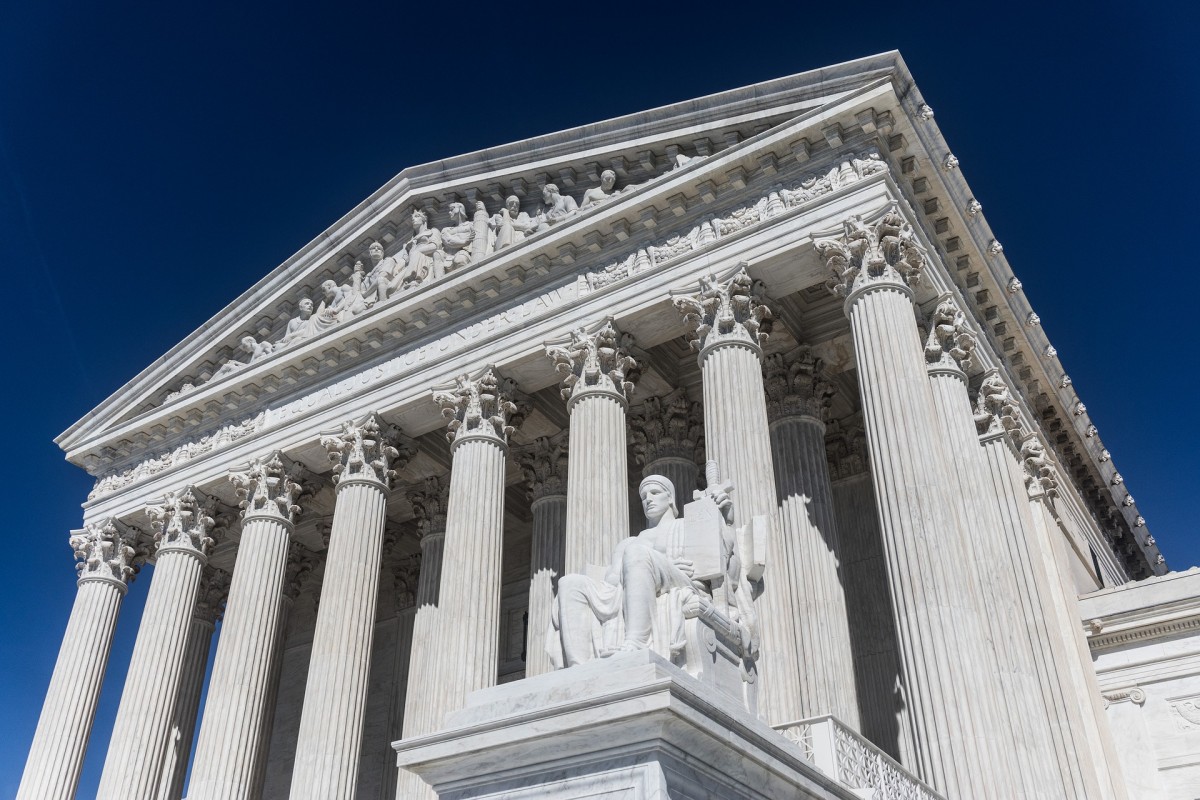 A unanimous Supreme Court  decision curbed a 30-year-old immigration program for foreign nationals whose countries are ravaged by war or natural disaster, ruling the temporary protection from deportation does not guarantee a more permanent stay.
The Supreme Court unanimously sided with the Department of Homeland Security, finding federal immigration law is clear when those who enter the country unlawfully seek lawful permanent residency, or LPR.
A Salvadorian couple Jose Sanchez and Sonia Gonzalez lived in the United States legally for two decades. The couple applied for green cards but were denied because they entered the United States illegally. They hired a lawyer, and the case was heard in the Supreme Court in 2015.
During the 20 years they lived in the U.S, Sanchez's employer filed an immigration-visa petition for Sanchez working as a skilled worker. The petition as approved  by immigration officials approved this petition,   that  authorized Sanchez to be admitted to the United States as a lawful permanent resident. His wife, Gonzales was approved for admission as a lawful permanent resident.
A federal program known as Temporary Protected Status (TPS) is granted only for  immigrants who the government determines cannot safely return to their home country. Congress created TIPS in 1990 to protect immigrants and refugees from deportation when they are unable to return home due to natural disasters or armed conflicts, and other unsafe conditions.
Back in April of  2021 the Supreme Court had pushed back with allowing immigrants to apply for green cards. "We need to be careful about tinkering with the immigration statutes as written, particularly when Congress has such a primary role here," Associate Justice Brett Kavanaugh told a lawyer for the two immigrants in April. "You have an uphill climb."
The Supreme Court unanimously ruled on Monday that noncitizens who have been granted temporary humanitarian relief from deportation cannot use the process known as "adjustment of status" to obtain lawful permanent residency in the United States without leaving the country. The court ruled in Sanchez v. Mayorkas that adjustment of status is reserved for those who were inspected at the border and admitted to the United States by an immigration officer, thus disqualifying the majority of those granted Temporary Protected Status. Justice Elena Kagan wrote the opinion for the court. Source: Scotus Blog
Elena Kagan wrote, "And because a grant of TPS does not come with a ticket of admission, it does not eliminate the disqualifying effect of an unlawful entry,"
Photo:amykins