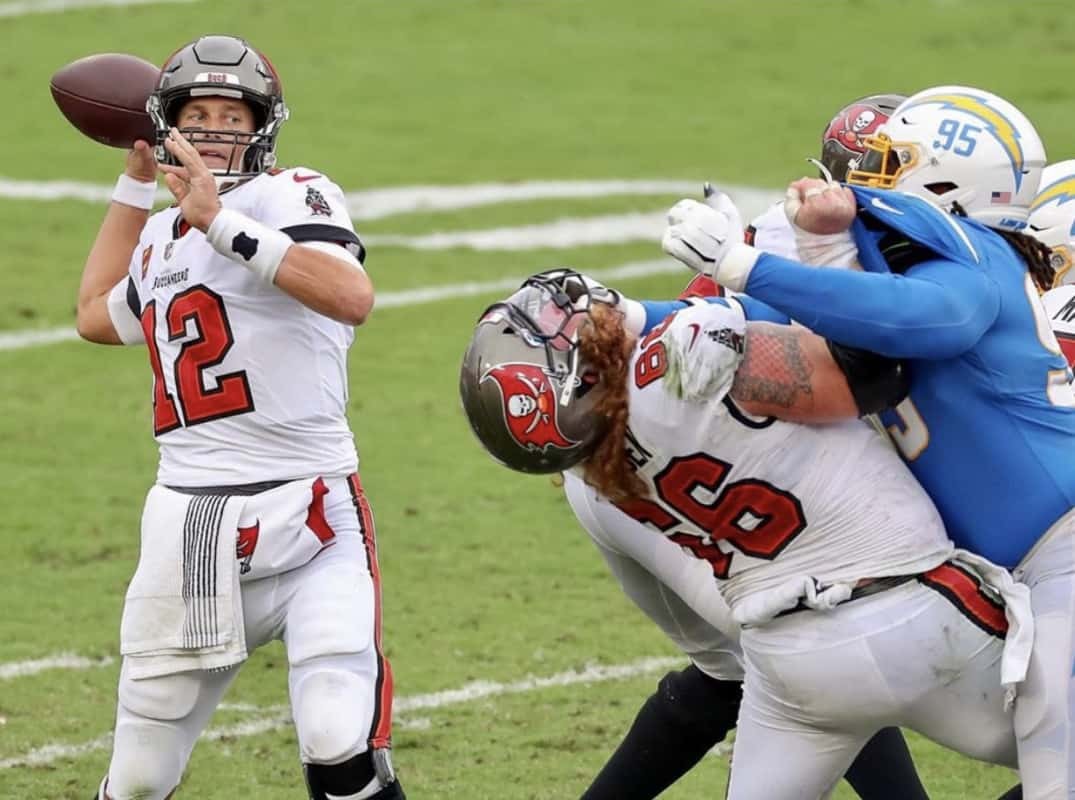 Tom Brady can add a cool million dollars if he leads his team to victory in the Super Bowl later this year. For now, the first step forward is beating the Green Bay Packers at the game, later today.
A source told ESPN that Brady will get $500,000 if the Bucs beat the Green Bay Packers and win the NFC Championship Game.
As a result of this possible victory the Bucs would automatically qualify for the Super Bowl LV. If they win the Super Bowl, Brady will get another $500,000.
The source has also detailed the QB's incentives so far which total $1.25 million. The incentives so far are as follows:
$500,000 for Bucs making it to the playoffs
$250,000 for wild-card win at Washington
$500,000 for last Sunday's playoff victory against the Saints
Brady has already played in nine Super Bowls in his career so far. He has led the New England Patriots to victory six times. He has been a three time Most Valuable Player (MVP) in the league. He has passed for 4,633 yards and 40 touchdowns this season.
The 43-year old QB, in his first season with the Tampa Bay Buccaneers, is hoping to lead the team into a Super Bowl victory. The Buccaneers won their first ever Super Bowl on January 26, 2003, beating the Oakland Raiders 48-21.
A victory on Sunday against the Green Bay Packers will put Brady in an exclusive club of quarterbacks who have lead two different teams to a Super Bowl. The quarterbacks who have led different franchises to the Super Bowl in the past include illustrious ones such as Kurt Warner, Craig Morton and Peyton Manning.
Photo Credit Twitter