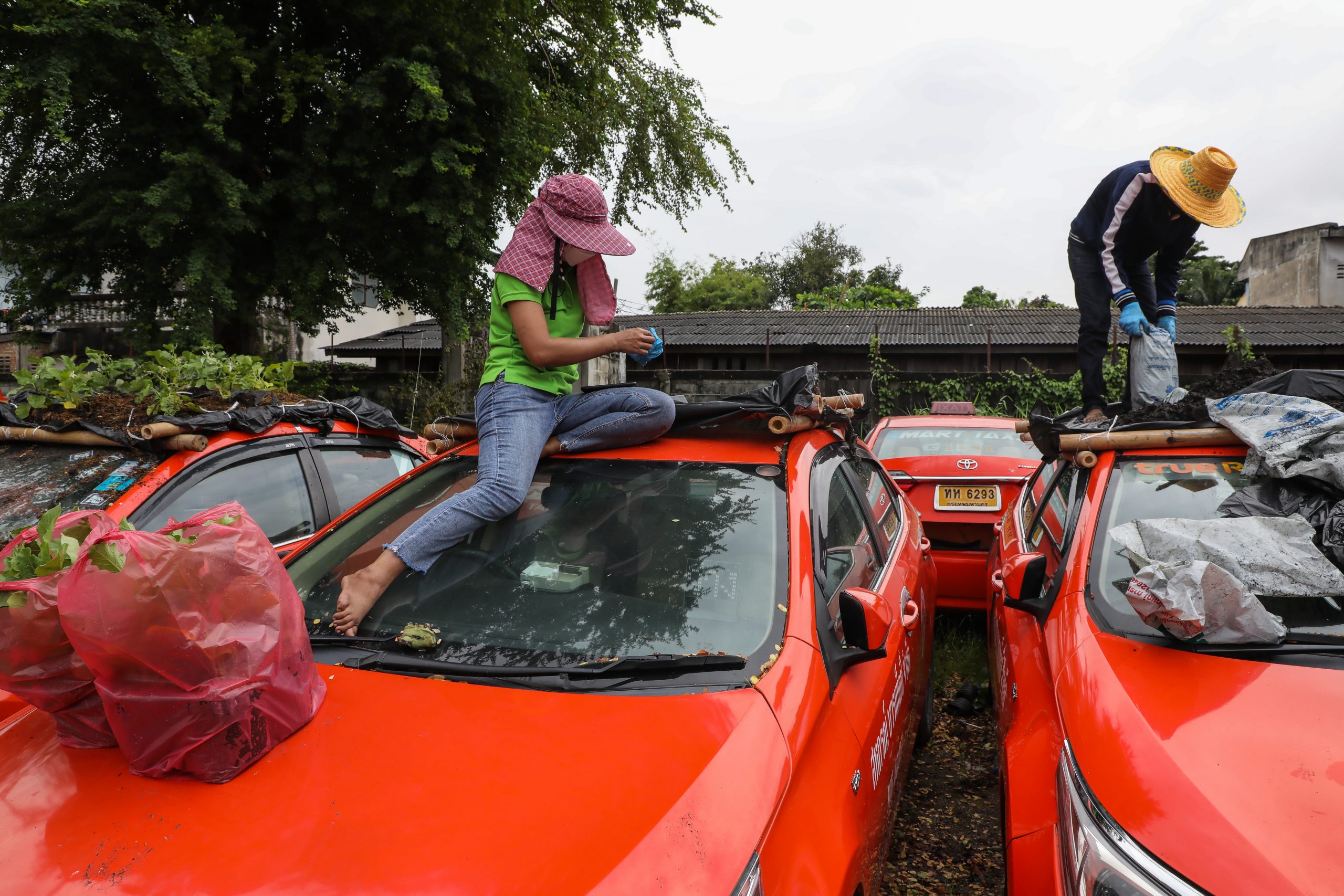 The pandemic has affected a huge number of businesses globally. Thailand is seeing new surges and the taxi business is one among many that has suffered a lot. So, two taxi cooperatives decided to use the rooftops of their idle taxis to plant mini gardens according to a report by the Associated Press.
The agency reported that a 54-year-old executive Thapakorn Assawalertkul said that the Ratchapruk and Bovorn Taxi cooperative has only 500 cars that drove customers around the streets of Bangkok. About 2,500 taxis were idling at various locations around the city.
He said that several taxi drivers returned to their rural homes last year and many more stopped driving during the second wave. Je said that drivers had left their taxis at different locations including gas stations and asked the company to pick the vehicles from these spots.
The cooperatives said that they had reduced drivers charges by half but were still unable to operate as many drivers couldn't even pay that much so they left the cars, the jobs and even the city.
So, workers from both the taxi cooperatives put together miniature gardens on the rooftops of the idle taxis. They used plastic garbage bags that were stretched across bamboo frames. They added soil on the top and then planted a variety of crops such as
tomatoes
cucumbers
string beans.
Although the entire concept is striking and resembles an art installation, it is not economically viable. It manages to feed the staff but is unable to provide an income for them as an alternative revenue stream.
On Thursday, Thapakorn told the Associated Press that they had not received any direct financial support from the government of Thailand. He added that they would be in real trouble if they didn't get help soon.
He also said that the vegetable garden was both an act of protest and a way to feed his staff during the current tough times. He said that although his country had gone through political turmoil for several years and there was also a great flood in 2011, business had never been as terrible in Thailand as the current situation.
Royalty-free  stock photo  ID: 2046061484