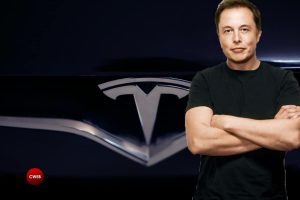 If Tesla' stock price was to remain the same until the end of the month, it will be trading at around $300- $400 per share after the stock split.
Tesla (NASDAQ:TSLA) has approved a five-for-one split to make stock ownership more accessible to employees and investors. Each stakeholder of record on August 20 will receive a dividend of four additional shares that will begin trading on a stock split August 31.
Stock splits have become rare on Wall Street in recent years, with just three S&P 500 components announcing splits in 2020, compared with an average of 10 a year over the past decade, according to S&P Dow Jones Indices.
Tesla in July posted a second-quarter profit as cost cuts and strong deliveries helped offset coronavirus-related factory shutdowns, clearing a hurdle that could lead to the carmaker's inclusion in the S&P 500 index.
Elon Musk has also criticized Tesla price as to high.
Last week Apple (NASDAQ:AAPL) announced a 4-for-1 split also. as well as criticism from Elon Musk that Tesla's stock price was too high.
Photo by Afif Kusuma on Unsplash