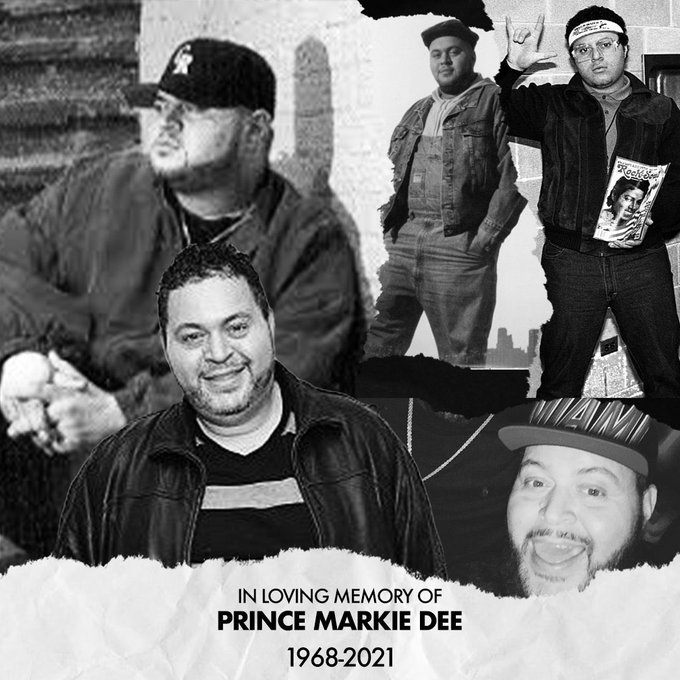 The Fat Boys' Prince Markie Dee Dead at 52. No cause of death was given when the group Fat Boys manager, Louis Gregory  announced the passing of Prince Markie Dee.
Markie Dee hooked up with Darren Robinson (the Human Beatbox) and Damon Wimbley (Kool Rock Ski). The band was performing under the name "The Disco 3.  Later on the group was named the Fat Boys. They have been around since1983, winning a talent contest at Radio City Music Hall.
They scored a  platinum-selling fourth album called Crushin' and  had another achievement with the comedy film Disorderlies in the summer of 1987. The Prince hosted a radio show on SiriusXM's Rock The Bells channel.
Many hits to follow such as #OGLegacy #fatboys #thefatboys #disco3 #princemarkiedee #koolrockski #bufflove #thehumanbeatbox #80shiphop #oldschoolhiphop #goldenagehiphop #goldenerahiphop #hiphoplegends.
Photo Credit Fat Boys Twitter Official
View this post on Instagram