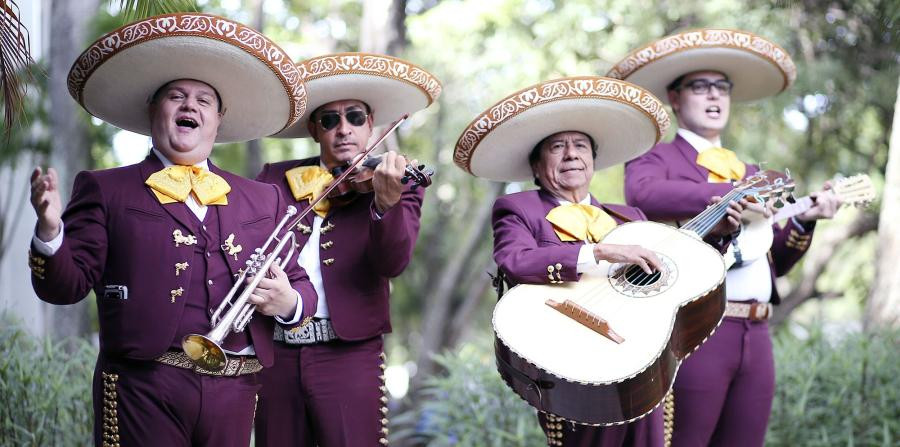 November 24, 2020's Google Doodle is a video playing Mariachi. This tribute is an acknowledgment of a type of music as well as its musicians who are popular in Mexico.
Traditionally, the exact roots of the word "mariachi" are unclear. It most  probably has Western Mexico roots in the capital of Jalisco, which hosts an international mariachi festival from 1994. Whatever its roots maybe, it is foot tapping music with attractive costumes. Initially music was played on stringed instruments. Mariachi bands added vocals much later.
Modern mariachi music brings together different songs from different regions as well as different genres of music. Today's video features a popular Mexican serenade "Cielito Lindo" (roughly translated in English is "lovely, sweet one"). A small group of musicians, dressed in traditional costumes, play stringed instruments including a guitarron (a six-string bass), vihuela (a five-string guitar), violin, trumpet and harp. The band members are wearing traditional charro suits called trajes de charro.
The reason why Google chose today to pay a tribute to mariachi is because on this day in 2011 UNESCO officially placed it in its Representative List of the Intangible Cultural Heritage of Humanity. Mariachi is and will remain a cultural representation of Mexican culture, heritage and history.
Source Merco Press South Atlantic News Agency, Newsweek, 9to5google, Celebrating Mariachi on Google website