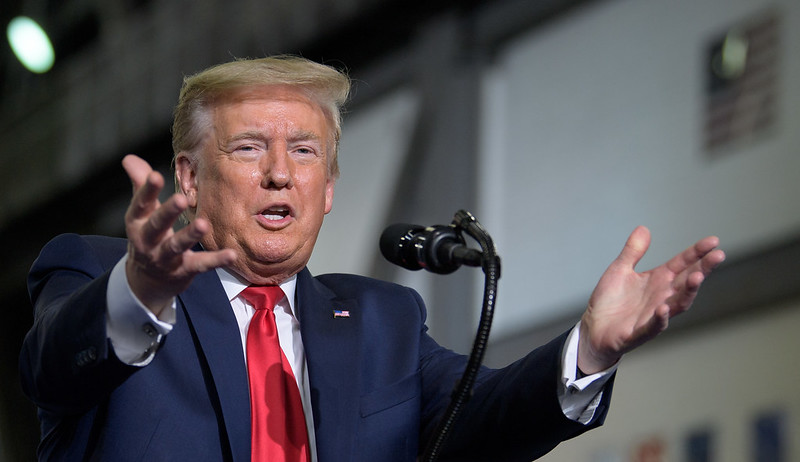 On Wednesday, Facebook's Oversight Board ruled that the suspension of Trump's Facebook account will remain. The independent board also said that the social network has to revisit this decision within a period of six months. Trump was suspended from Facebook, Twitter and other social media channels following his role in the Capitol riot of January 6. He has been accused of inciting his supporters to breach the Capitol by almost everyone including a handful of GOP congresspersons. His supporters and fellow Republicans deny his role of inciting the insurrection but earlier in the year many of them were privately shocked by the attack on Congress. Wednesday's decision cannot be overruled by any employee of Facebook including its CEO, Mark Zuckerberg.
In case you have wondered why is it so important for Donald Trump to come back on Facebook? Listed below are reasons including some from anonymous sources close to the former president.
Although Trump has said that he would be launching his own social media platform soon, it is easier said than done. It also will take a long time for him to wean his followers away from the popular social media sites to one that belongs exclusively to him.
Although he has started a blog called From the Desk of Donald Trump where he urges his followers to share his posts on social media, the blog mainly contains plain text, and the visual appeal is less.
He probably misses the showmanship that his videos created unlike plain text and also the share button on Facebook and the retweet button on Twitter which widely increased the viewership of his posts.
Some users are not exactly enthused to shift from social media platforms that offer so much more than the sayings of their revered leader.
It would show that the act of removing him was unjust, if he is restored to the platform.
It would also maintain that it was an ad hoc ruling to remove a sitting president as he was removed from Facebook before President Joe Biden's oath taking ceremony.
He is strongly considering a run for the 2024 Presidential elections and needs to be in the public eye.
He misses the connection which social media offers as it is vastly different from that of a blog.