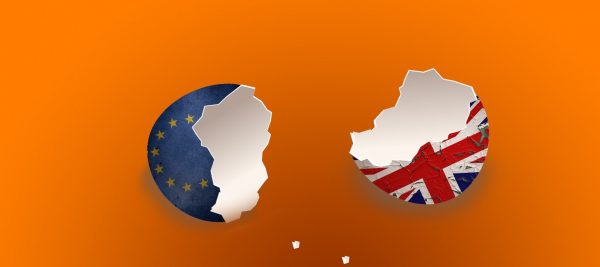 Despite willingness to continue with trade talks beyond the earlier announced Sunday deadline, UK and EU officials warned that a 'no-deal Brexit' is quite likely.
The meeting between President Ursula von der Leyen of the European Commission, and Boris Johnson, the UK Prime Minister, was billed as a "last-ditch effort," but it ended without an agreement between the two countries.
On Sunday, the official have not announced any new deadline, but the European Commission President has revealed that it was "responsible" to go "the extra-mile," adding that she had "constructive and useful" phone call with Prime Minister Johnson.
Speaking in London, Prime Minister Johnson said that both remain "far apart on key issues," and cautioned that "the most likely thing now is we have to get ready for WTO terms, Australia terms."
The phrase "Australia terms" has been widely used by Prime Minister Johnson and his government as an euphemism for a no-deal Brexit. However, the phrase comes with a misleading thread. This is because the two countries already have a Mutual Recognition Agreement in place, which makes it comparatively easy for the manufacturers to obtain regulatory approvals needed to sell their goods. However, no such agreement exists between the UK and the EU.
If there is no deal agreed on, EU will need to trade with the bloc based on the rules laid down by the World Trade Organization. There will be new tariffs as well as new regulatory checks and paperwork.
Prime Minister Johnson has said his government will continue their efforts to reach a trade deal, but there may not be a resolution by the January 1, the next deadline that has been fixed. He said, "I do think there is a deal to be done but we remain far apart on key issues."
"And we have to take back control of our fisheries."
The EU and the UK have been trying to reach a trade deal many months before the Brexit "transition period", which is to end on December 31, midnight.
Failing to reach one would be economically painful for both countries, but the impact on the UK may be disproportionately larger, because the EU is its largest trading partner, as reports estimate a knock off of £40 billion ($53 billion), or 2%, of the UK's economic output in the next year.
Prime Minister Johnson has revealed that he has warned the cabinet to prepare themselves for talks to fail, and the EU has make public plans intended towards keeping borders open to trains, trucks and commercial aircraft.