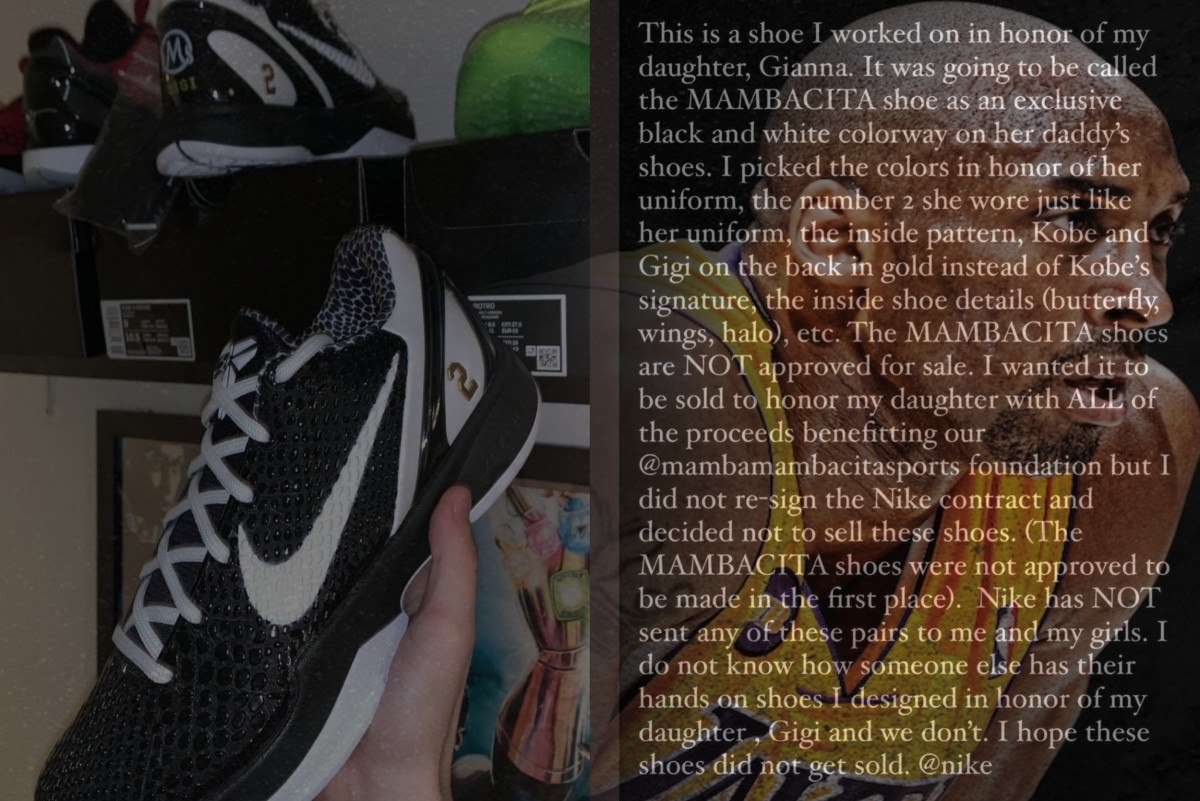 The future of the Nike and Kobe sneaker line has ended after the estate of Kobe Bryant will not renew the contract with the brand. Vanessa Bryant said the sneakers are 'not approved' for sale.
Sneaker News reported on Instagram, "Vanessa Bryant has expressed disappointment that the Kobe 6 Protro "Mambacita" has landed in the hands of the public.
Legendary Basketball star Kobe Bryant and Gigi, his 13-year-old daughter along with seven others died on January 20,2020 in a helicopter crash in the hills of Malibu, Ca.
The MAMBACITA shoe designed in tribute to Bryant's daughter Gigi with its black and white design.
""It was going to be called the MAMBACITA shoe as an exclusive black and white colorway on her daddy's shoes.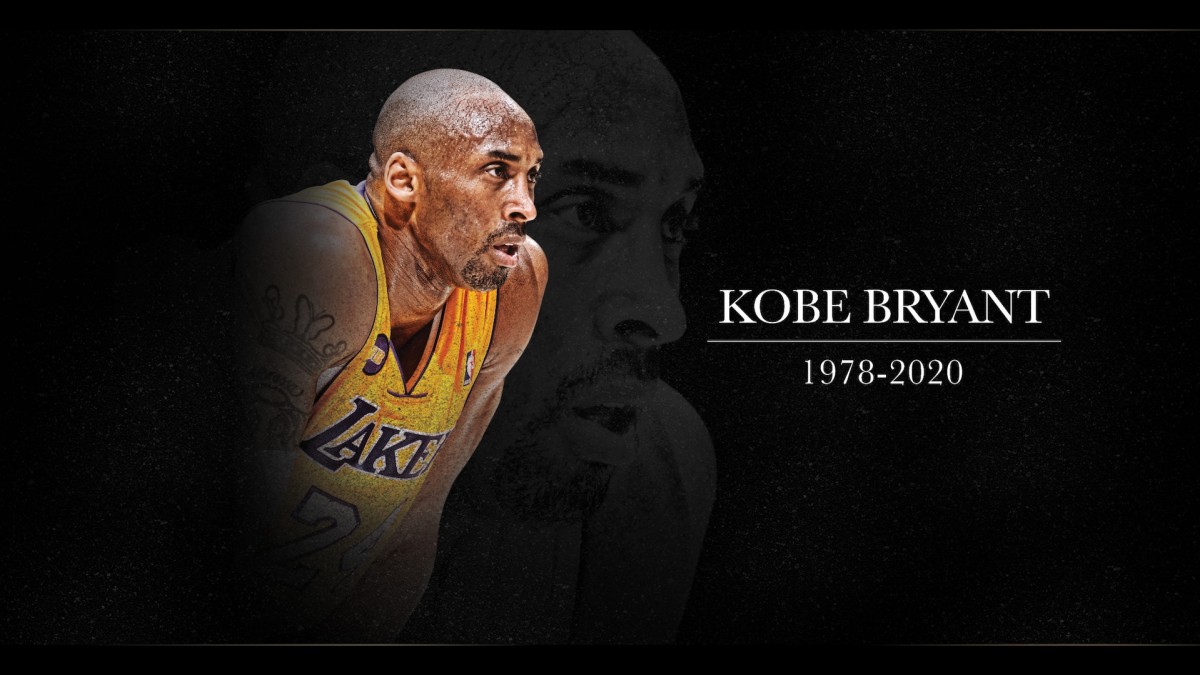 "I picked the colors in honor of her uniform, the number 2 she wore just like her uniform, the inside pattern, Kobe, and Gigi on the back in gold instead of Kobe's signature, the inside shoe details (butterfly, wings, halo), etc. "is a shoe I worked on in honor of my daughter, Gianna," Vanessa wrote on Instagram.
She also wrote, "The MAMBACITA shoes are NOT approved for sale."
Vanessa told ESPN, "Kobe's Nike contract expired on 4/13/21. Kobe and Nike have made some of the most beautiful basketball shoes of all time, worn and adored by fans and athletes in all sports across the globe," ESPN also reported, "Bryant and the estate had grown frustrated with Nike limiting the availability of Kobe products during his retirement and after his January 2020 death in a helicopter crash. There was also frustration with the lack of availability of Kobe footwear in kids' sizes, according to sources."
Vanessa said she had hoped for a long-time relationship with Nike, but unfortunately, they had to part ways. She looks for all of Kobe's branded items will not continue with Nike and she will seek partnerships with other brands.
Before Kobe died, he was thinking of starting his own Mamba brand after retirement and expiration with his Nike deal.
View this post on Instagram