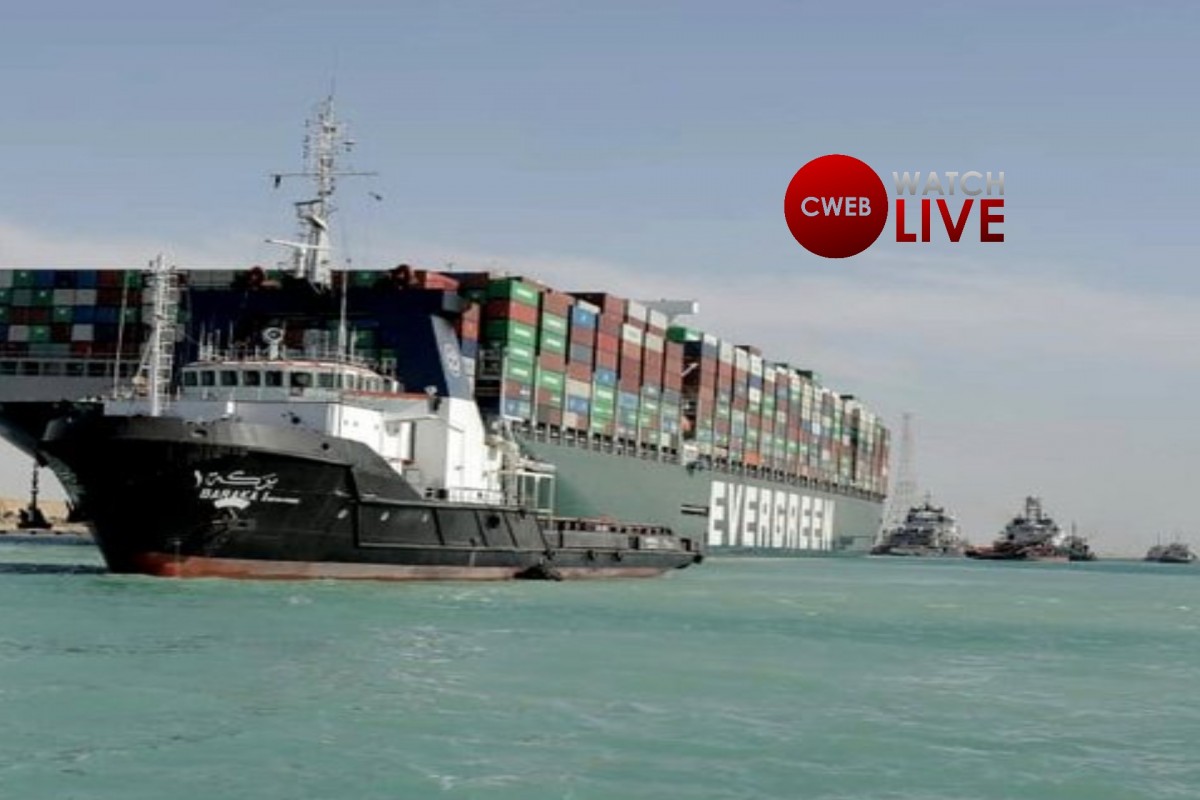 A huge 1.300 feet long container ship, the Ever Given, got stuck sideways in the Suez Canal almost a week ago, on Tuesday, blocking an important trade route. It caused losses in billions and jeopardized  sensitive cargo including livestock and essential cargo including oil and gas.
The Japanese owned vessel got stuck and blocked the canal, in what is a one-way stretch of the canal. This led to a huge line of ships waiting to traverse the waterway.
The 400 meter long ship was set free with the help of towboats and Mother nature as high tides around 5 a.m. as a result of a full moon aided the rescue and salvage operations in the early hours of Monday morning.
Congratulations everyone! The Ever Given has arrived at the bitter lakes ! A clearer video here. What an entrance! pic.twitter.com/xehD5RENhU

— Salma Elwardany (@S_Elwardany) March 29, 2021
Tugboats helped to straighten the Ever Given which was afloat once again. Dredgers removed huge amounts of sand. The tug boats also moved the ship to the Great Bitter Lake, for technical inspection.
The Dutch salvage company Boskalis' CEO Peter Berdowski said that the ship was afloat at 15:05 on Monday. This opened up the canal for traffic which will be resumed at 20:00 local time.
Tugboats honked in celebration as the container ship began to float again. Hundreds of ships are waiting to cross this important sea route which links the Red Sea to the Mediterranean Sea through Egypt. This is the most important trade route between Europe and Asia and is also the shortest one.
Due to the long pileup many ships changed their routes to travel across the Cape of Good Hope which will not only increase the travel time by a week but will also consume more fuel and slow down shipments.
Denmark's Maersk, the world's largest shipping container company, said that it could take almost a week for the queue of ships that have lined up to pass through the Suez Canal. It also took almost a week to get the Ever Given to float again.