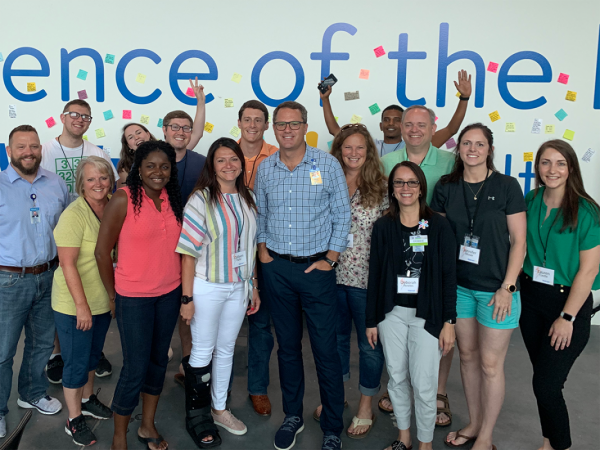 During the pandemic online stores have received billions of dollars in sales. Mom and Pop stores, and many retail brick and mortar stores have permanently closed.  The stores that are functioning are doing so with decreased profits.
Another round of stimulus checks, together with the forced shutdown of physical stores could boost online holiday sales over $200 billion dollars. In this scenario, McMillon at the Yahoo Finance All Marketers Summit this week said, "I think it's important that we all understand in some ways we are having a shared experience because we are in a pandemic together, but we are having a very different experience," He added, "If you have been let go and don't have income, you really need help." He continued, "The voice we have at Walmart is to say to Congress and the administration we need you to help those people who need help."
 Walmart, Target, Dollar Store and Home Depot stands to gain immensely if people have more money during the holidays, from stimulus checks. Home Depot CEO frankly said, "In terms of overall benefit from stimulus, hard to quantify, but…when customers have more money in their pockets, there's some benefits to that. So, we don't kid ourselves to think that that didn't have some kind of impact."
 Walmart Inc. (NYSE:WMT)'s CEO Doug McMillon has been with Walmart Inc. (NYSE:WMT) since 2014. He is considered the genius who took Walmart to the next level of e-commerce operations and in direct competition with Amazon. From 2009 to 2014 he was president and CEO of Walmart Inc. (NYSE:WMT) International. From 2005 to 2009 he served as president and CEO of Sam's Club.
 About Walmart
Walmart Inc. (NYSE: WMT) helps people around the world save money and live better – anytime and anywhere – in retail stores, online, and through their mobile devices. Each week, over 265 million customers and members visit approximately 11,500 stores under 56 banners in 27 countries and eCommerce websites. With fiscal year 2020 revenue of $524 billion, Walmart employs over 2.2 million associates worldwide. Walmart continues to be a leader in sustainability, corporate philanthropy and employment opportunity. Additional information about Walmart can be found by visiting corporate.walmart.com, on Facebook at facebook.com/walmart and on Twitter at twitter.com/walmart.
NYSE: WMT    CWEB Analysts view the stock as a long term growth and a great addition to your investment portfolio with an upward momentum of $1000 by 2021 with direct competition to Amazon.