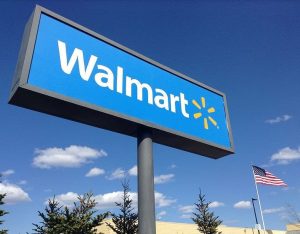 Walmart Inc. NYSE: WMT teams with ThredUP to enter into fashion resale market. Walmart partnering with Thredup is another advantage to increase its customer base. Due to the  Coronavirus pandemic consumers are looking for highly deeply discounted bargains. The used clothing and accessory Market is huge. This is what originally made eBay a success.
Thredup offers over 45,000 used clothing and accessory brands.  By Walmart tapping into the used clothing and accessory market, it will help many that have been financially impacted by the Coronavirus to buy fashion at a deep discount.
ThredUp CEO and co-founder James Reinhart  reports that sales have been extraordinarily strong during Coronavirus pandemic. ThredUP is the world's largest online thrift store where you can buy and sell high-quality secondhand clothes. Rest assured consumers will get gently used merchandise in excellent condition that has been carefully pre-selected by ThredUP. Offering will include big brands like Calvin Klein, Nike, Coach ,Michael Kors and more.
Starting today, customers can shop www.walmart.com/thredup to find nearly 750,000 gently used items across women's, men's and children's clothing, accessories, footwear, and handbags.
We reiterate our stock price on Walmart Inc. NYSE: WMT to $300 per share.  Walmart has a Market Cap $350.5 B and a dividend of yield of 2.16%
CWEB.com is not registered as an investment adviser with the U.S. Securities and Exchange Commission. Rather, CWEB.com relies upon the "publisher's exclusion" from the definition of investment adviser as provided under Section 202(a)(11) of the Investment Advisers Act of 1940 and corresponding state securities laws.