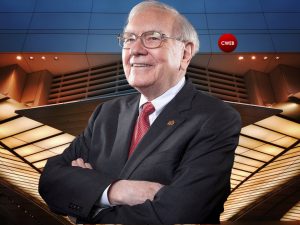 Warren Edward Buffett is an American investor, business tycoon, and philanthropist, who is the chairman and CEO of Berkshire Hathaway. He is considered one of the most successful investors in the world and has a net worth of US$88.9 billion as of December 2019, making him the fourth-wealthiest person in the world.
The  $10 Billion all Cash deal has  Dominion Energy NYSE:D selling nearly all of its  Gas Transmission & Storage segment assets to Berkshire Hathaway BRK.A,  BRK.B.
That includes more than 7,700 miles of natural gas storage and transmission pipelines and about 900 billion cubic feet of gas storage that Dominion currently operates.
According to SA Editor Stephen Alpher  
Dominion now expects 2020 operating earnings of $3.37 to $3.63 per share. The company's previous guidance was $4.25 to $4.60 per-share.  The company now expects to target an approximately 65% payout ratio to be effective upon completion of the transaction. This new payout ratio implies a 2021 dividend payment of around $2.50 per share vs. current $3.76.  Beginning in 2022, the company expects annual dividend-per-share increases of approximately 6 percent per year.   This represents a significant increase from previous long-term dividend per-share growth guidance of 2.5 percent.
There's a reason investors call Warren Buffett "the Oracle of Omaha." For decades, Buffett has beaten the market with the investments he's made through his holding company, Berkshire Hathaway. Thankfully, every quarter Buffett and his colleagues at Berkshire have to disclose the company's holdings in a 13-F filing, so the average investor can see where "the Oracle" is putting his money.
For Berkshire Hathaway the move greatly increases its footprint in the natural gas business. With the purchase, Berkshire Hathaway Energy will carry 18% of all interstate natural gas transmission in the United States, up from 8% currently.