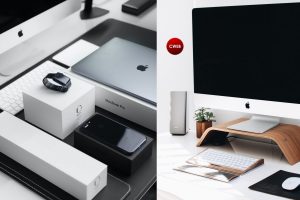 Warren Buffet purchased $10 million Apple shares in May 2016. He holds $245 million shares, now worth more than $95 billion. 43% of Berkshire Hathaway's entire stock portfolio is tied to Apple Stock.
Buffett's deal to buy Dominion Energy Inc.'s natural gas assets signals that a  market's shift away from fossil fuels won't come anytime soon. Warren Buffett's $9.7 billion bet on natural gas seems quite contrarian in the present time. Natural gas futures in the U.S. dropped in June at their lowest point in 25 years. Dominion Energy and Duke Energy Corp. scraped  plans for  a new gas pipeline crossing the Appalachian Trail due to stiff environmental opposition.
About: Berkshire Hathaway  and its subsidiaries engage in diverse business activities including insurance and reinsurance, utilities and energy, freight rail transportation, manufacturing, retailing and services. Common stock of the company is listed on the New York Stock Exchange, trading symbols BRK.A and BRK.B. Source
Known as the "Oracle of Omaha," Warren Buffett is one of the most successful investors of all time.
Here is a list of companies that are subsidiaries of Berkshire Hathaway 
Acme Brick Company
International Dairy Queen, Inc.
Ben Bridge Jeweler
IMC International Metalworking Companies
Benjamin Moore & Co.
Johns Manville
Berkshire Hathaway Automotive
Jordan's Furniture
Berkshire Hathaway Direct Insurance Company (THREE)
Justin Brands
Berkshire Hathaway Energy Company
Kraft Heinz
Berkshire Hathaway GUARD Insurance Companies
Larson-Juhl
Berkshire Hathaway Homestate Companies
LiquidPower Specialty Products Inc. (LSPI)
Berkshire Hathaway Specialty Insurance
Louis – Motorcycle & Leisure
biBERK Business Insurance
Lubrizol Corporation
BoatU.S.
Marmon Holdings, Inc.
Borsheims Fine Jewelry
McLane Company
Brooks
MedPro Group
BNSF
MiTek Inc.
Business Wire
MLMIC Insurance Company
Central States Indemnity Company
National Indemnity Company
Charter Brokerage
Nebraska Furniture Mart
Clayton Homes
NetJets®
CORT Business Services
Oriental Trading Company
CTB Inc.
Pampered Chef®
Duracell
Precision Castparts Corp.
Fechheimer Brothers Company
Precision Steel Warehouse, Inc.
FlightSafety
RC Willey Home Furnishings
Forest River
Richline Group
Fruit of the Loom Companies
Scott Fetzer Companies
Garan Incorporated
See's Candies