There is always information circulating about richest men in the world and if one of them loses their spot or regains it, there always coverage about it. But have you ever wondered who is the richest woman in the world at No. 1 and who are the others who are the second, third, fourth and fifth richest women? The answers are

At number 5 it is Jacqueline Mars.


Jacqueline Mars has a net worth of approximately $32.6 million, according to Forbes. Her grandfather Frank C. Mars opened the famous confectionery and pet food company, in 1911. Jacqueline worked for two decades in the family business. She is 82 years old.
At number 4 it is MacKenzie Scott.


MacKenzie Scott is a celebrity author and philanthropist. She has given away a lot of her multi billion dollar fortune and has pledged to give almost all of it away in her lifetime. She received a bulk of her fortune after her divorce from ex-husband Amazon founder Jeff Bezos, who has given away a very small part of his fortune, as of now. According to Forbes, she still has a fortune of $43.6 billion.

At number 3 it is Alice Walton.

Alice Walton is the 72-year old daughter of Sam Walton, a founder of Walmart. She is an art aficionado. She is the chairwoman of Crystal Bridges Museum of American Art. The museum is run by the Walton Family Foundation. She has a current net worth of $59.2 billion, according to Forbes, from her shares in Walmart.

Coming up close to the top at number 2 is Julia Koch.

Julia Koch is worth $63.4 billion. Her late husband David Koch lead a company that was worth $100 billion. She owns 42 percent of the company along with her children, while the rest is owned by other family members including Charles Koch who owns another 42 percent. It is the second largest private company in the U.S.


And the richest woman in the world is François Bettencourt Meyers at number 1.

In 2018, François Bettencourt Meyers reached the World's Top Billionaires list by Forbes. Earlier her mother Liliane Bettencourt had been the richest woman in the world. François' grandfather, French pharmacist and entrepreneur Eugène Paul Louis Schueller founded beauty giant L'Oreal. According to Forbes, she has a net worth of $74.8 billion.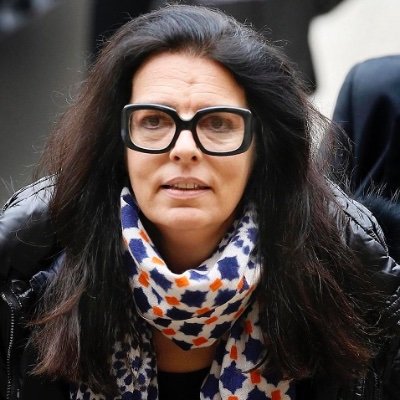 Image Twitter