Why BiopharmX Corp Is A Good Buy  – CWEB.com
BioPharmX Corporation (BPMX) is a dermatology focused clinical stage pharmaceutical.
BioPharmX Corporation  (BPMX) is a Silicon Valley-based specialty pharmaceutical company, which seeks to provide products through proprietary platform technologies for prescription, over-the-counter (OTC), and supplement applications in the health and wellness markets, including dermatology and women's health.
Institutions own 28.93% of BioPharmX Corporation (BPMX) 's shares. Among active positions in the latest quarter, 7 holders increased their positions by a total of 10.8 million shares. This works out to a net increase in ownership of 9.61 million shares, and suggests that institutions are feeling bullish about the stock.
Sabby Management LLC purchased a new stake in Biopharmx Corp (BPMX)during the 4th quarter, according to the company in its most recent disclosure with the Securities and Exchange Commission. The fund purchased 6,713,756 shares of the biotechnology company's stock, valued at approximately $740,000. Sabby Management LLC owned approximately 5.27% of Biopharmx at the end of the most recent reporting period.
Separately, Armistice Capital LLC acquired a new position in Biopharmx in the fourth quarter worth $382,000.
New patent is the second granted to BioPharmX in 3 weeks.
The patent (U.S. Patent No. 9,918,998), entitled "Pharmaceutical Tetracycline Composition For Dermatological Use," covers a topical composition comprised of minocycline or another tetracycline-class drug and a method for making such compositions. The patent also covers treatments of dermatological inflammation or infection using a minocycline composition. Current formulations protected by the patent include BPX-01 for the treatment of acne and BPX-04 for the treatment of rosacea.
[youtube https://www.youtube.com/watch?v=9TXBP1t2rUc&w=560&h=315]
This is the fourth U.S. patent issuance BioPharmX (BPMX) has received. Three earlier-issued U.S. patents protect the company's encapsulation delivery system, which can isolate the API. The most recent of these patents, U.S. Patent No. 9,901,586, entitled "Dosage Form Comprising an Active Ingredient and a Plurality of Solid Porous Microcarriers," was granted Feb. 27.
The US 9,918,998 patent protects tetracycline-class products carried by BioPharmX's innovative delivery system, which for the first time stabilizes and fully solubilizes these drugs to make them effective in a topical formulation. This includes products that use other tetracycline-class drugs as well as combination products that combine antibiotics with other drugs, for example retinoids.
"This patent protection is a significant milestone for BioPharmX," said President and Co-founder Anja Krammer. "It recognizes that our development of a topical tetracycline-class drug, something that has eluded the pharmaceutical industry since minocycline was first commercially used in the 1970s, is truly unique."
BioPharmX has successfully completed a phase 2b trial for BPX-01 for acne and is in phase 3 readiness. The company has reported positive interim results from a feasibility study for BPX-04 for rosacea and is preparing for a phase 2 trial.
In addition to the four patents it has been awarded on two drug delivery systems, the company has more than a dozen patents pending and in process.
About BPX-01 and BPX-04
BPX-011 and BPX-041 are hydrophilic (non-oil-based) topical gels with fully solubilized minocycline that have been shown to penetrate the skin to deliver the antibiotic to its target. Following positive results from its previously announced phase 2b dose-ranging study of BPX-01 in acne, BioPharmX continues with phase 3 clinical study plans for BPX-01 for the treatment of inflammatory lesions of acne.
CWEB Analyst's have Reiterates a Buy Rating for BioPharmX Corporation (BPMX)  , and a Price Target of $6 within 12 months.
A possible Buy Out for BioPharmX Corporation (BPMX)  is strongly possible by a big pharma.
Read Full Article and Videos CWEB.com – Trending News, Blog, Shopping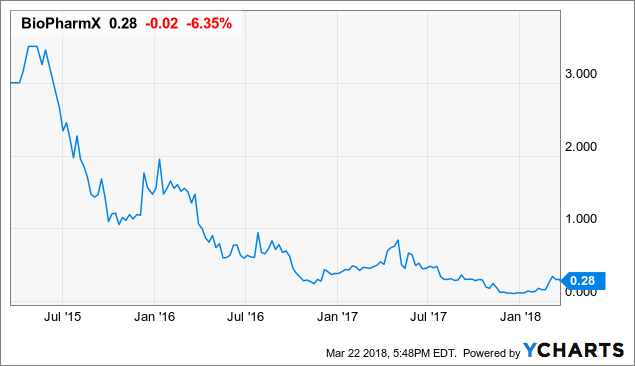 Comments