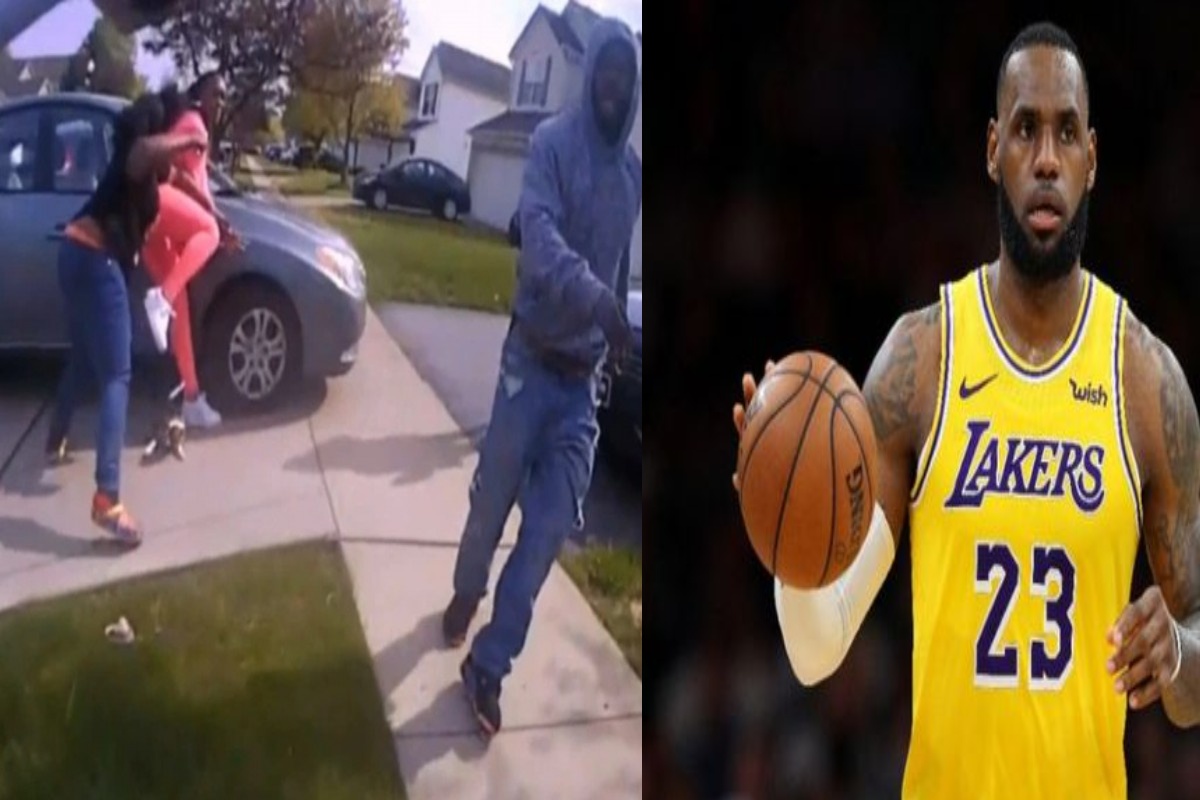 Late Wednesday, LeBron James explained the reason why he deleted a tweet about the fatal shooting in Columbus, Ohio, of 16-year old Ma'Khia Bryant. He said that he removed it as it was "being used to create more hate."
On Wednesday afternoon, James had tweeted a photo that seemed to be the one of the police officer who shot Bryant. He added the caption: "YOU'RE NEXT #ACCOUNTABILITY."
It got an immediate response from Sen. Tom Cotton, R-Ark. He accused the NBA legend of inciting violence against a police officer. He also questioned Twitter whether the NBA was ok with the comment, which he called disgraceful and dangerous.
The NBA has not as yet responded.
This was not self-defense. Any threat to Makhia Bryant was no longer present. She would not have won a Stand Your Ground motion had she lived and faced attempted murder charges. 100% justifiable use of force. pic.twitter.com/F2uBhk7EMv

— Eric Matheny 🎙 (@EricMMatheny) April 22, 2021
Meanwhile, LeBron James took down the comment as he said that it was "being used to create more hate." He said that the comment wasn't about a single officer but was about "accountability" and that he was tired of seeing Black people killed by the police.
The police officer Nick Reardon's body camera showed that he reached a place where a disturbance was reported, late Tuesday afternoon. The policeman drew his weapon as there was a noisy public argument. Police said that the video reveals that a person is trying to stab another person who is on the ground, as well as a second person.
The video had a person wearing a black T-shirt who has an object in her right hand. She raises the object towards a second person before the police officer opened fire. The girl who was shot and killed was identified as Bryant.
In the video police picked up what looks like a knife that was near the girl's body. A voice, most probably of an officer says, "She had a knife. She just went at her."
The Ohio Bureau of Criminal Investigation and Columbus authorities are limiting comments but Police Chief Michael Woods said that officers can shoot if there is a possibility that a person's life is in danger, according to department policy.
LeBron James is not only an NBA champion for the fourth time but is also a native of Akron, Ohio. It is about 130 miles northeast of Columbus. In another tweet he acknowledged that instead of getting angry he should have got his facts right but he said that he was still angry for what happened to that "ill girl and sent his sympathies to the family and hoped that justice would prevail.