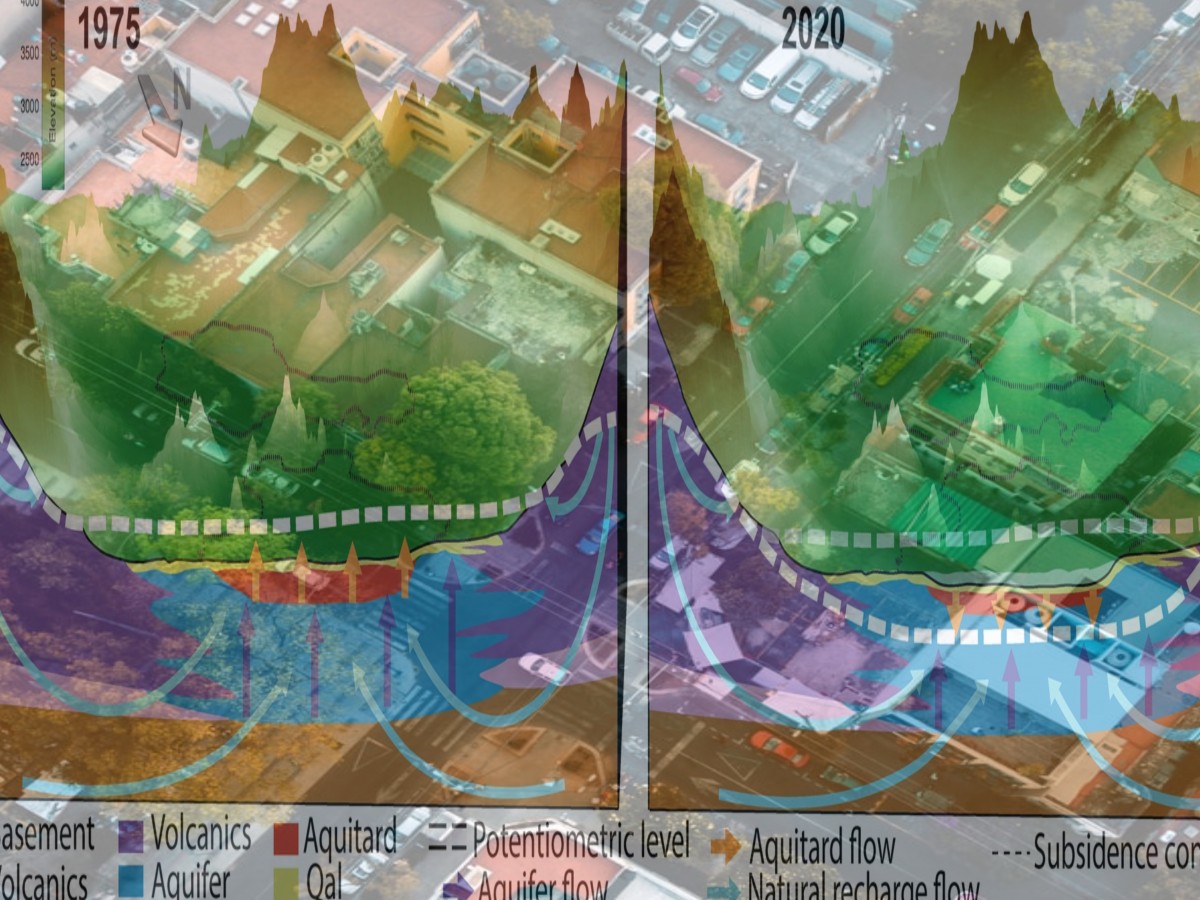 Mexico City has been sinking from decades but the recent rate of sinking has been worrisome. The city was built on the lake bed of Lake Texcoco, where the Aztec capital of Tenochtitlan was situated in earlier times. However, water has been pumped for drinking and other reasons for centuries together and this has made the natural lake bed dry and filled with cracks. This is causing the city to sink further.
A new report on the alarming situation states that the damage is accelerating and the city is sinking up to 20 inches each year. It is also being predicted that the city could sink by 100 feet by the next century and half, if water levels remain the same.

Mexico City is the largest city in North America. Its population of more than 21 million people requires copious amounts of water. About three fourth of the city's water requirements are sourced from wells. This depletes the natural aquifer on which the city is built.
The Journal JGR Solid Earth has reported that the historic downtown of the city is sinking up to 16 inches annually while the less developed areas of the northeast have sunk up to 20 inches. The situation has become dire. Mexico City will continue to sink and not stop. The sinking is no longer dependent on the amount of water extracted.
The American Geophysical Union (AGU) reports that the sinking reflected the "steady compacting of the ancient lakebed on which the city was built." It adds that the clay layers have been compressed by almost 17 percent and this is almost irreversible. The lost elevation of the city may never be recovered even if water levels are raised.
Rainwater harvesting is a simple and practical way to solve the problem of meeting the city's water needs. However, a solution to the damage that has already been caused to Mexico City through the centuries, from the 1900s when it was first studied, is still elusive.