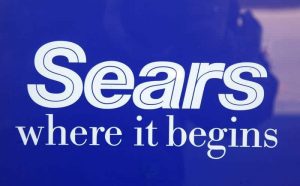 After nearly 120 years in business, JCPenney filed for bankruptcy on May 15, 2020.  J.C. Penney Company, Inc. (JCP) NYSE – Nasdaq is in trouble. Both have filed bankruptcy. Is there any hope for either of these retailers? The Covid-19 pandemic has it made things any better for retail brick and mortar store. During Covid-19 sears laid off to city employees at their corporate headquarters. Department store chain J.C. Penney filed for bankruptcy protection and said it would permanently close some of its 850 locations, making it the latest major retailer felled by the coronavirus pandemic.  According to documents filed with the court, if the company does not have the support of two-thirds of its bankruptcy lenders for a business plan by July 15, or binding commitments from third parties to finance those plans by August 15, it must "immediately cease pursuing the plan" and instead pursue a sale of its assets.
On the other hand Sears Holdings Corporation (SHLDQ) –OTC has finished all court documents  regarding BK and is open for business. Sears has closed many stores and is concentrating on specialty shops and on line presence.
We see Sears emerging from a failing in-store experience  transforming its loyal customers to buy online through their website But that may be changing as it ramps up its online merchants  to sell more diverse items to compete to compete with other Online Marketplaces.. Sears has a better reputation in the appliance markets, and  J.C Penney is stronger in clothing and accessories. J.C Penney has a wider selection of fashion merchandising than Sears.
Going forward people will still spend more time at home and will want to make their home as upgraded as possible, especially if a second wave of  Coronavirus hits in the fall. That may be a positive for Sears. For J.C Penney kids will start going back to school and there may be an uptick in clothes shopping. J.C Penney's  sweet spot because it still offers discounted merchandise but a better quality than a super discount retailer like Ross.
Cash flows from Sears are from operating activities-1,064,000 compared to J. C. Penney 's cash flows from operating expenses activities 428,000 TTM. J.C.Penney Delivers Fourth Quarter Net Income of $0.08 Per Share; Inventory Reduced 11.1% From Prior Year; Meets Full Year Financial Guidance: Comparable store sales decreased 7.7%. Free Cash Flow of $145 million. Inventory declined 11.1% to $2.17 billion. Source: https://ir.jcpenney.com/news-events/press-releases/detail/608/j-c-penney-company-inc-reports-fourth-quarter-and-full
Sears news is that on  Mar 17, 2020 Costco Acquires Innovel Solutions from Transformco for $1 Billion. Transformco is home to Shop Your Way®, a social shopping platform offering members rewards for shopping at Sears, Kmart, and other retail partners. Source https://transformco.com/about
Edward Scott Lampert is an American billionaire businessman and investor. He is the former CEO and chairman of Sears Holdings, founder of Transform Holdco LLC, and founder, chairman, and CEO of ESL Investments. Until May 2007 he was a director of AutoNation. Lampert has a net worth of Net worth: 1 billion USD (2020)
Top 5  Institutional Holders
Holder  Shares  Date Reported  % Out    Value
Blackrock Inc.     44,553,607           Mar 30, 2020      13.88%  16,039,298
Newport Trust Co             17,093,915           Mar 30, 2020      5.33%    6,153,809
Vanguard Group, Inc. (The)          16,590,355           Mar 30, 2020      5.17%    5,972,527
State Street Corporation               10,046,128           Mar 30, 2020      3.13%    3,616,606
Citigroup Inc.     9,757,213             Mar 30, 2020      3.04%    3,512,596
Top  5 Mutual Fund Holders
Holder  Shares  Date Reported  % Out    Value
iShares Core S&P Smallcap ETF   15,078,487           Jan 30, 2020        4.70%    11,233,472
Vanguard Total Stock Market Index Fund              7,959,422             Dec 30, 2019       2.48%    8,914,552
iShares Russell 2000 ETF                6,660,315             Jan 30, 2020        2.07%    4,961,934
iShares S&P Smallcap 600 Value ETF         5,318,670             Jan 30, 2020        1.66%    3,962,409
Vanguard Extended Market Index Fund 4,397,617             Dec 30, 2019       1.37%    4,925,331
So far Sears is the winner here as it continues to make positive improvements to its e-commerce strategy and specialty stores. We believe Sears Stock is poised for a major rebound and price of $3 by end of the year post Holidays sales.
CWEB.com is not registered as an investment adviser with the U.S. Securities and Exchange Commission. Rather, CWEB.com relies upon the "publisher's exclusion" from the definition of investment adviser as provided under Section 202(a)(11) of the Investment Advisers Act of 1940 and corresponding state securities laws.