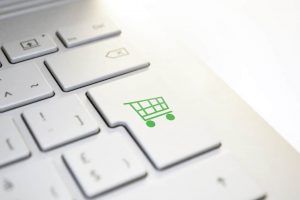 PNC Financial Services Group Inc. cut its holdings in Shopify Inc (NYSE:SHOP) (TSE:SHOP) by 27.6% during the 1st quarter, according to its most recent 13F filing with the Securities & Exchange Commission.
Shopify stock is overvalued. Trading at over $741 per share the run up could be a catalyst for a fall. You would be risking your money by getting in at these price levels. Thursday, after the e-commerce company rescinded its annual guidance because of the Coronavirus pandemic and shares dropped 8.8%.
Increasing investments on product development and platform are likely to limit margin expansion in the near term. Furthermore, the company suspended its guidance for 2020 due to COVID-19 induced uncertainties prevailing in the market.
There are many other e-commerce platforms that are cheaper for businesses.
E-commerce hosting is a competitive market. Shopify charges up to 2% transaction fee per transaction. Other platforms such as Big Commerce, and Square Space and WordPress do not charge transaction fees. This is important to note because due to the current state of the economy current Shopify users may migrate to other alternatives offering cheaper fees.
For people that sign up- the story is not always glorious. Costs involved for getting your products in front of consumers comes at a cost. Lot's of time posting on social media to gain organic traffic along with ad spending for Google or Facebook ads to get your site well ranked to increase sales conversions.
Yahoo, Facebook, Inc. (FB) Nasdaq,  and Google -Alphabet Inc. (GOOG) Nasdaq  have recently announced shopping marketplaces. Getting on these platforms is easy and the traffic is already in place on these sites. Many businesses already have a large following on their Facebook pages and organic marketing is already built in to increase sales to their target markets. The fan base is  on Facebook is easier to market to. You do not have to build and maintain a website on Facebook Marketplace.
Google shopping is free, and Yahoo also has brand recognition and a huge shopping portal of products from A-Z. Competition from the three biggest companies will hinder Shopify's performance in the near term and in the long run.
We believe that the stock is greatly overvalued at the current price, and investors should take a look more carefully.
Disclaimer:
CWEB.com is not registered as an investment adviser with the U.S. Securities and Exchange Commission. Rather, CWEB.com relies upon the "publisher's exclusion" from the definition of investment adviser as provided under Section 202(a)(11) of the Investment Advisers Act of 1940 and corresponding state securities laws.