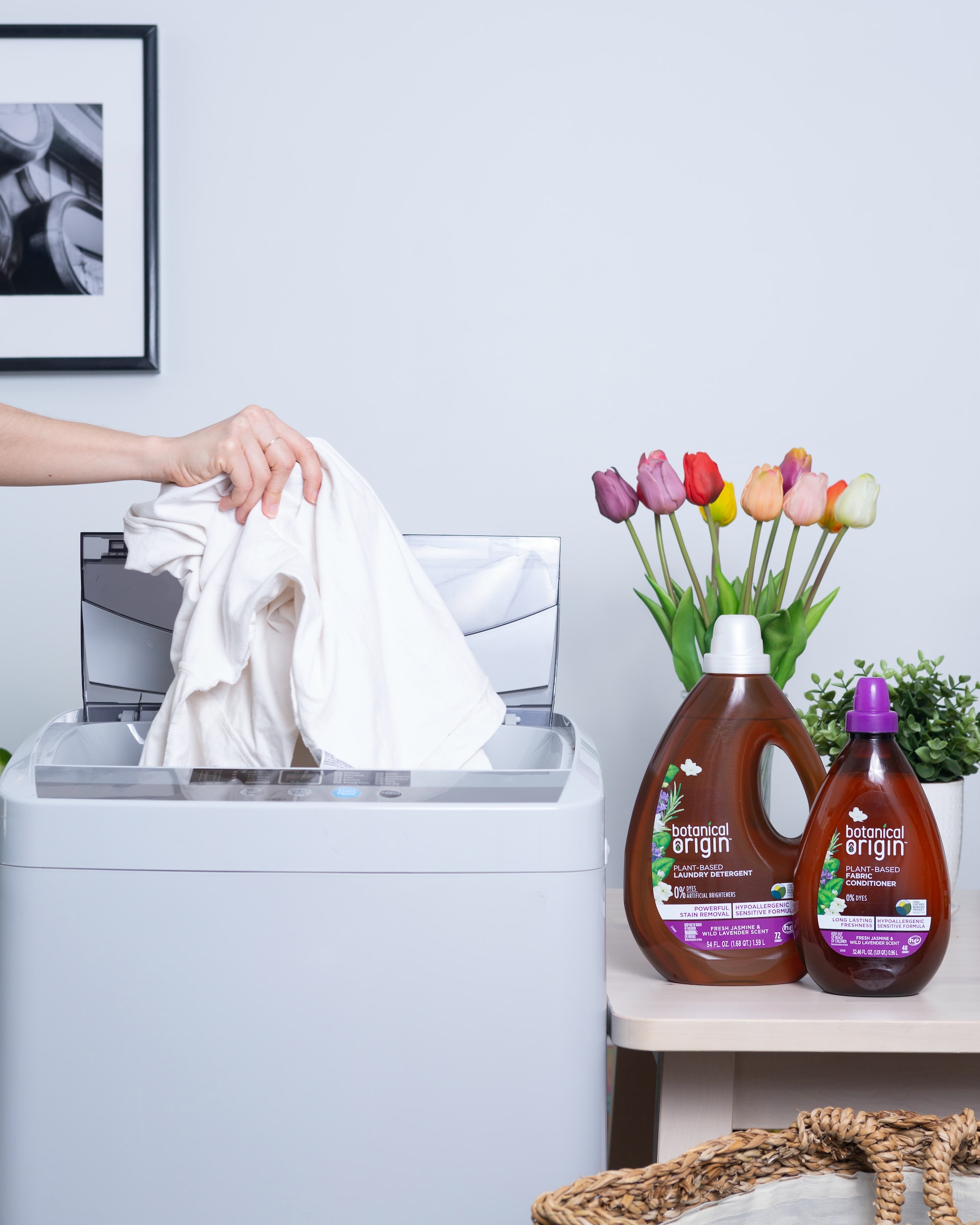 We are always looking for ways to clean our clothes more efficiently and affordably without having to purchase costly products. Hydrogen Peroxide is most likely already in your bathroom cabinet. And with a price tag of about 99 cents for a 32-ounce bottle, this cleaning solution and hack offers huge savings.
Hydrogen peroxide is a versatile cleaning agent that can be used for various purposes, including laundry. Here are some reasons why you should consider using hydrogen peroxide to clean your laundry because it offers a lot more than you ever thought.
Stain removal: Hydrogen peroxide is known for its ability to effectively remove tough stains from fabrics. It acts as a bleaching agent and can help eliminate stains caused by blood, wine, coffee, grass, and other common substances. Simply apply a small amount of hydrogen peroxide directly onto the stain, let it sit for a few minutes, and then wash the garment as usual.
OrganicGreek.com Vitamin Bottles. Hydrogen Alkaline Generator Water + Filter 4 in 1 Design 500mL (16.9 FL OZ) for Only $8.99
Brightens whites: If you want to brighten your white garments, hydrogen peroxide can be a useful tool. Add about half a cup of hydrogen peroxide to your regular laundry detergent when washing white clothes, and it can help remove any yellowing or dinginess, leaving your whites looking cleaner and brighter.
Odor removal: Hydrogen peroxide has natural disinfectant properties, making it effective in neutralizing odors. It can help eliminate stubborn odors caused by sweat, mildew, or other sources. Add some hydrogen peroxide to the washing machine along with your regular detergent to freshen up your laundry.
Kills bacteria and viruses: Hydrogen peroxide has antimicrobial properties, which means it can help kill bacteria and viruses that may be present on your laundry. This is particularly useful for items like towels, bed sheets, and clothes that come into contact with bodily fluids. Adding hydrogen peroxide to the wash cycle can provide an extra level of cleanliness and hygiene.
Environmentally friendly: Compared to some traditional laundry products, hydrogen peroxide is relatively safe for the environment. It breaks down into water and oxygen, leaving no harmful residue behind. It's an eco-friendlier alternative to chlorine bleach, which can be harsh on fabrics and the environment.
When using hydrogen peroxide for laundry, it's important to follow a few precautions: Test for colorfastness: Before using hydrogen peroxide on colored fabrics, it's essential to test a small, inconspicuous area to ensure it won't cause color fading or damage.
Use the appropriate concentration: Hydrogen peroxide is available in different concentrations, typically ranging from 3% to 6%. For laundry use, a 3% concentration is generally safe and effective. Higher concentrations should be diluted before use.
Read garment labels: Some fabrics, such as silk or wool, may not be suitable for hydrogen peroxide treatment. Always read the garment labels for specific care instructions.
Hydrogen peroxide can be a valuable addition to your laundry routine. It helps remove stains, brightens whites, eliminates odors, kills bacteria and viruses, and is environmentally friendly. However, it's important to exercise caution and follow instructions to ensure proper usage and avoid potential fabric damage.
Celebrity News Update. Premier Jewelry designer and manufacturer fashion house ParisJewelry has started manufacturing a new custom line of celebrity jewelry designs with 30% Off and Free Shipping. Replenish Your Body- Refilter Your Health with OrganicGreek  Vitamin Bottles, Vitamins and Herbs. Become a WebFans Creator and Influencer.
Tretinoin: "The Prescription Skincare Secret Everyone Should Know"