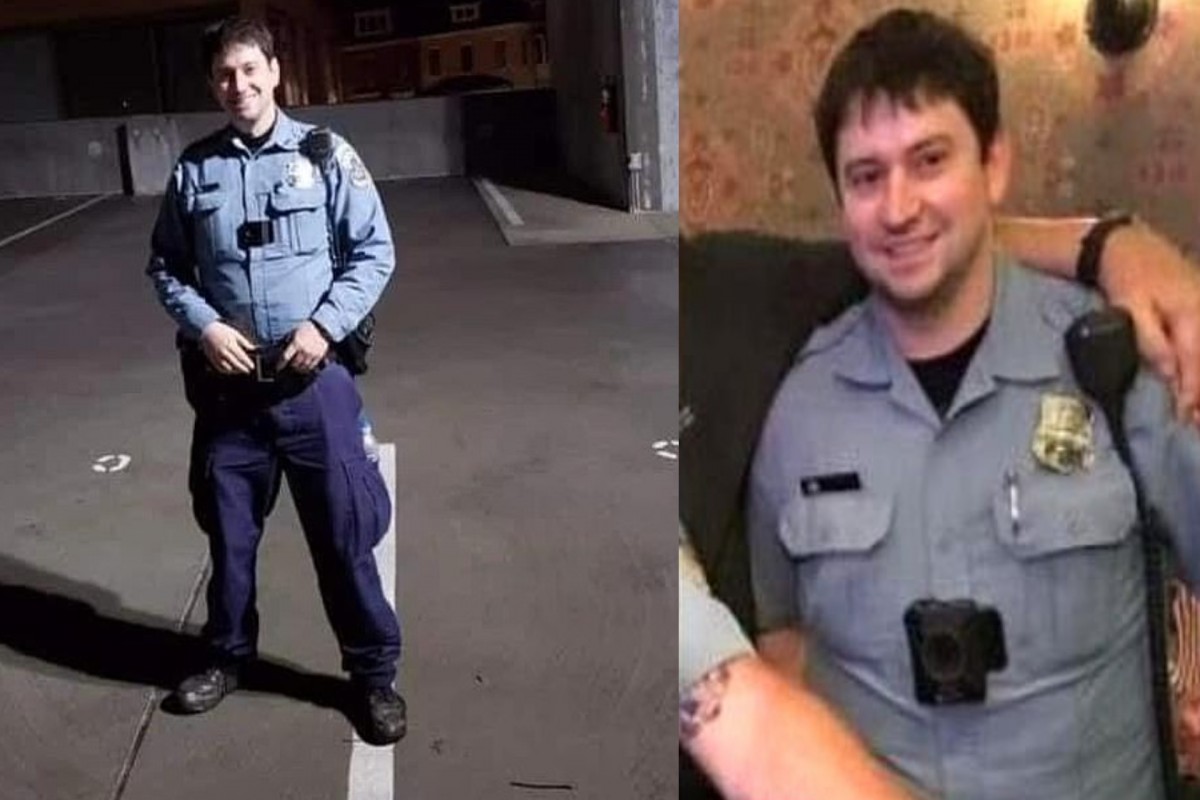 Jeffrey Smith, Capitol police officer, shot himself in the head on January 15, two weeks after he was hit on his head by a metal pole during the Capitol riot on January 6. The pro-Trump mob had broken through the barricades and violently stormed the Capitol, causing mayhem and destruction. He had gone to work on an overnight shift, a day after his follow up appointment with the police and fire clinic.
His devastated wife has said that "He wasn't the same Jeff that left on the 6th …" Erin also told the Washington Post that she'd be there for him and that they'd get through it. She poignantly said, "I tried to do the best I could."
He was found in his favorite Ford Mustang which had rolled into an embankment on the George Washington Memorial Parkway. This Illinois born cop was the second officer to commit suicide.
Three days after the Capitol riot, 51-year old Howard Liebengood committed suicide. Brain D. Sicknick had died after he collapsed, after the Capitol riot. he had also been hit and was badly injured.
Officer Smith had texted his wife initially during the riots. At around 5.35 a metal pole hit his helmet and face shield. He was stationed outside a hotel where the insurgents were said to be staying and the officers were asked to arrest anyone who left the hotel and broke the curfew in place at DC.
At around 9 p.m. Smith told two supervisors that he was in pain as a result of being hit by the pole. According to records he checked in at the Police & Fire Clinic in Northeast Washington at 10.15.
When asked to write about the injury he wrote, "Hit with flying object in face shield and helmet." He added that he was feeling pain in his neck and face. He checked out of the clinic on January 7, at 1.31 a.m. with his status listed as "sick." There was no listed diagnosis.
Erin said that her husband was in pain for the next few days. He refused to talk to people or walk the dog. She would wake up in the middle of the night and find him sitting on the bed or pacing about.
After his follow up appointment, which lasted roughly 10 minutes, Officer Smith soon went back to work. Erin believes that he hated the idea of returning to work.
Erin wants his complete medical files as she wonders if he had a head injury. Family lawyers said that Smith had never been diagnosed with depression prior to the January 6, Capitol riot.