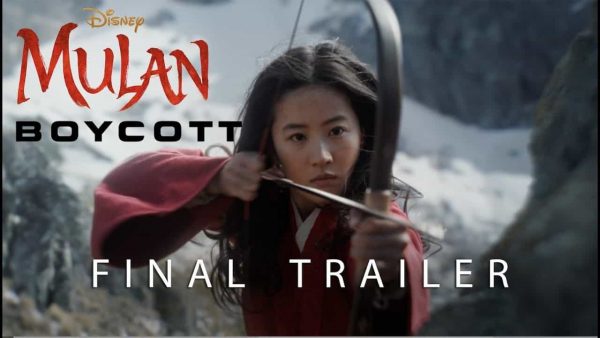 Tweets are coming in all around the world to boycott Disney's Mulan movie especially towards the actress Liu Yifei's pro-police social media posts.
In a news report published by The Hollywood Reporter today: "Disney's big-budget remake of Mulan, already the subject of a pro-democracy boycott, has come under additional fire for filming scenes in China's Xinjiang Province, where Beijing is accused of perpetrating human rights abuses against Uighur Muslims on a massive scale. Not only did Disney shoot in the region, but the studio appears to have offered its gratitude to Chinese government agencies involved in alleged abuses." Source Hollywood Reporter
The Walt Disney Company (DIS) NYSE – 134.49+2.50 (+1.89%) As of 3:23PM EDT.
The Movie Mulan's' release helped the Disney app jump to 68%  for Disney+ app downloads. The movie costs $30 for the download. The film has received mixed reviews. The movie costs $200 million to make.
Photo Credit YouTube Disney
CWEB Analyst believes that a Worldwide Boycott against Disney can spark a major outrage due to Discrimination and Racism against minority population in China and adversely affect the stock. Disney has been very critical against issues with President Donald Trump administration regarding issue of racism but has never address his own shortcoming and pandering to China or other countries with human rights violations.