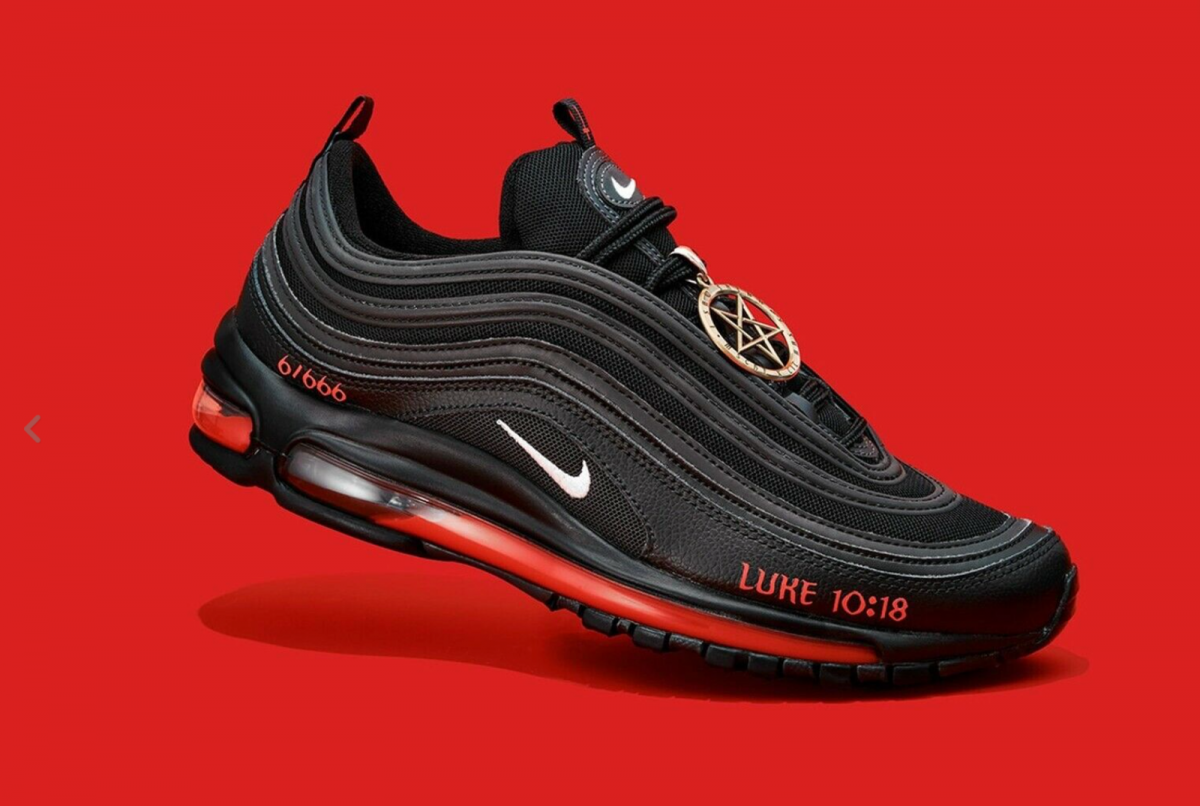 Nike (NKE) claimed victory today when it settled the lawsuit with MSCHF the company that designed the Lil Nas X branded Satan shoe. both Nike and Lil Nas X agreed to the resolution and we're glad that it is now over. MSCHF will issue a recall which is optional for anyone that bought the Satan shoes and will buy them back for $1018. This is a voluntary recall for the consumer. When the shoes are returned, it removes them from the circulation of the E Commerce and retail market. A judge had already granted Nike an injunction to block all future sales of the shoes.
"Nike had nothing to do with the Satan Shoes or the Jesus Shoes," the company said. "Purchasers who choose not to return their shoes and later encounter a product issue, defect, or health concern should contact MSCHF, not Nike."
The Nike air Max 97's were customized with satanic symbols and in its sole.  The sole is meant to appear to look as if it contains human blood which can be seen through just above the soul of the shoe. Nike Sudan SCHF for trademark infringement on March 29th. Nike claimed the customers would be confused have asked whether this shoe was actually manufactured directly from Nike itself, which furthermore would devalue the brand's image.
M SCHF also manufactured a shoe called parenthesis Jesus in 2019 that was made from Nike sneakers. the sneakers were advertised to contain holy water from the Jordan River. Clearly, anyone can see how this could dilute the Nike brand.
Satan Shoes were inspired by Lil Nas' demonic-themed music video for his new song, "MONTERO (Call Me By Your Name)."
Photo Credit: eBay- Seller information hurtsbc
Lil Nas X Apologizes for Satan Shoe in the video below on You Tube. Warning: Language