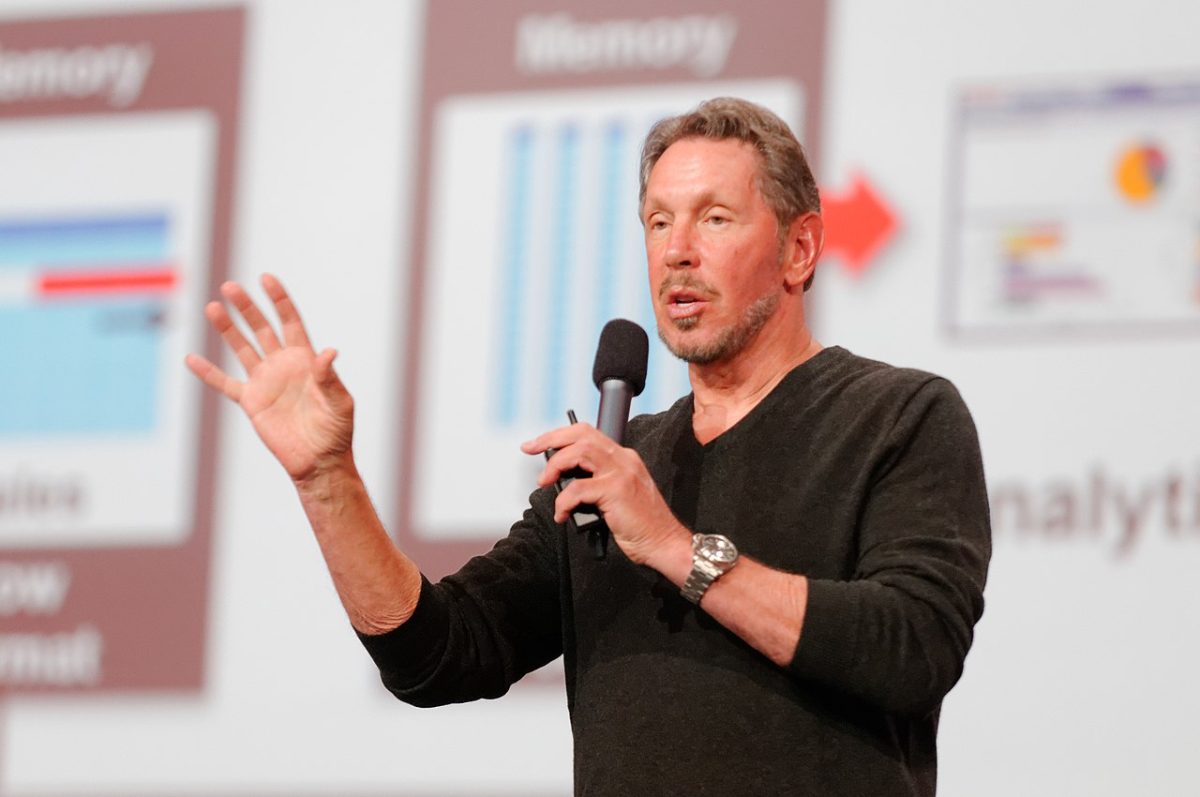 On Wednesday, Oracle co-founder (ORCL), former CTO and major stockholder of the tech company—Larry Ellison became the third richest person in the world, for the first time, although he was in the same position briefly on Tuesday as well. The popular outlet Forbes reported the rise in position, after Oracle stocks reached all-time highs. The stock has been one of the best performing stocks this year.

Larry Ellison overtook Jeff Bezos, the founder of Amazon. Earlier on Monday, he overtook Microsoft founder Bill Gates for the first time. Tesla CEO Elon Musk remains the richest person in the world, while LVMH Chairman Bernard Arnault remains at the second position.

On Monday, Larry Ellison announced that Oracle was the "number one" provider of generative artificial intelligence (AI) software. The shares of Oracle rose and have been rising as they ride the AI wave. The software company's stock has seen a 45 percent rally.

Larry Ellison has seen a windfall of approximately $45 billion in just a couple of months. This gain in fortune has catapulted him to become the third wealthiest person in the world. In 1993, Forbes mentioned him in the billionaire list for the first time with a net worth of approximately $1.6 billion.
14k White Gold 1/4 Carat 4 Prong Solitaire Created White Diamond Stud Earrings $79

Larry Ellison is a co-founder of Oracle that opened its offices in Santa Clara, in 1977. He remained in the top positions of the software giant for 37 years. He is the chairman of the company's board as well the largest shareholder and has 42.9 percent of Oracle shares, according to a filing in September.

The software engineer has also invested millions in real estate which became billions. In 2021, he bought an island in Hawaii for $300 million. The current worth of the island is over a billion dollars. He also owns a stake of 1.5 percent in Tesla, as per a June 2022 filing. It is worth twelve billion, to date.
OrganicGreek.com Vitamin Bottles. Hydrogen Alkaline Generator Water + Filter 4 in 1 Design 500mL (16.9 FL OZ) for Only $8.99

Larry Ellison was a board member of Tesla from 2018 to 2022. CEO Elon Musk was all praises for the software specialist. In an earlier interview with Forbes, Musk said that Ellison understood technical subjects "very quickly" even when it was not his "normal arena" which is "software."

Larry Ellison has signed the "Giving Pledge" and is expected to donate 95 percent of his wealth. Meanwhile, he also lives a high lifestyle owning 95 percent of an island, Malibu real estate and more. He is a mega Republican donor. Reports say that he is bankrolling South Carolinian Republican Tim Scott's 2024 presidential campaign.
Celebrity News Update. Premier Jewelry designer and manufacturer fashion house ParisJewelry.com has started manufacturing a new custom line of celebrity jewelry designs with 30% Off and Free Shipping. Replenish Your Body- Refilter Your Health with OrganicGreek.com Vitamin Bottles, Vitamins and Herbs. Become a WebFans Creator and Influencer.
Groupon to Return to Positive Adjusted EBITDA in 2023