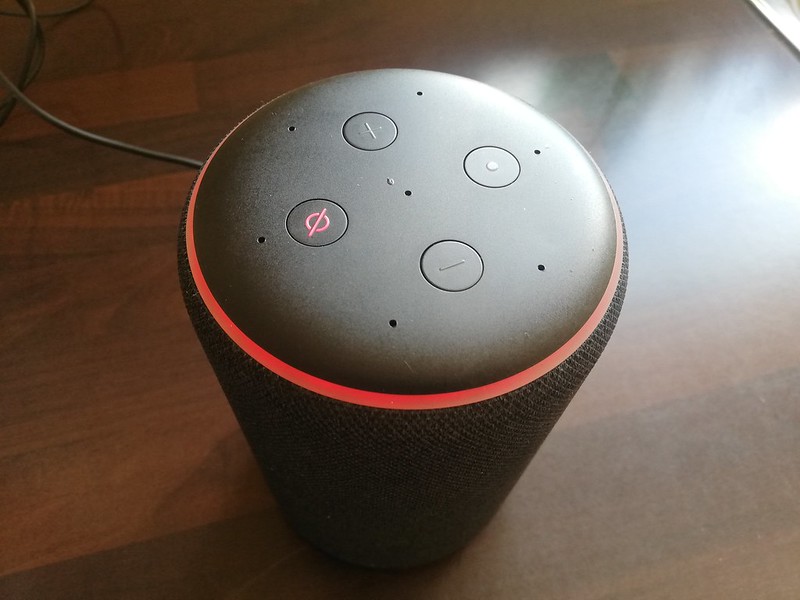 Let's first discuss how Amazon operates so you can get a better understanding to decide if they're an ethical company.
Amazon has a new controversial issue. Amazon does great things for consumers with low prices, fast delivery and Prime memberships. Now under antitrust monopolistic behavior scrutiny by the largest online seller, a lawsuit has been filed which accuses that Amazon imposes burdensome terms with their third-party sellers on its platform that drive up prices. Lawsuits were brought forth by Washington, D.C. and other states.
This past week the stock fell flat possibly due to Wall Street analysts belief of federal prosecution. European regulators are also weighing in and watching closely. When a company is being accused of monopolistic behavior it can take many years to prove. To prove the offense, a plaintiff must show that a defendant wields monopoly power and are using anticompetitive or exclusionary practices to acquire or maintain dominant power.
Other problems exist within the Amazon ecosystem. In addition, for some Amazon e-commerce sellers, fees have reached as high as 40 %. Amazon is the world's largest online retailer, controlling 50-70%  of the online market sales.
Most of Amazon products are sold by third party sellers. What is more unfortunate for third party vendors, is that when Amazon sees a product that becomes highly popular with consumers and sales are high, they will manufacture the same or a remarkably similar product in their own name  and sell it at a huge discount. This is unfortunate for the vendors as they cannot compete with such a behemoth .
Attorney General Karl A. Racine is seeking relief that would force Amazon to feature higher prices to customers, oddly going against core objectives of antitrust law." On  May 25, 2021, Amazon Illegally used and maintained its monopoly power, raising prices for consumers & stifling competition in online retail sales by imposing restrictive agreements on third-party sellers.
Amazon has used its dominant position in the online retail market to win at all costs. It maximizes its profits at the expense of third-party sellers and consumers, while harming competition, stifling innovation, and illegally tilting the playing field in its favor," said AG Racine. "We filed this antitrust lawsuit to put an end to Amazon's illegal control of prices across the online retail market. We need a fair online marketplace that expands options available to District residents and promotes competition, innovation, and choice" said Attorney General Karl A. Racine
Let's not forget the average consumer is price sensitive. However, low competitive pricing  makes Amazon successful but decreases margins for sellers dramatically.
Unfortunately, controversy still exists .
Amazon devices will soon automatically share your Internet with neighbors
Concerned about your privacy? You need to act now. Amazon is one of the biggest data collectors. This is how they run their business with Artificial Intelligence using you as a free marketing tool to sell you products and services and makes them highly profitable. Everyone pretty much does it, but you can now control it.
Do you own these Amazon devices? Alexa, Echo, Ring or any other Amazon device. Right now, you have only 8 days to opt out of an experiment that will  leave your personal privacy and security in potential danger. And you know what? Amazon is not going to warn you about it. Amazon's decided to make Sidewalk an opt-out service rather than an opt-in. Sounds a bit sneaky if you ask us.
Below is a factual snapshot from the Amazon Sidewalk page about the features:
What is Amazon Sidewalk?
Amazon Sidewalk is a shared network that helps devices work better. Operated by Amazon at no charge to customers, Sidewalk can help simplify new device setup, extend the low bandwidth working range of devices to help find pets or valuables with Tile trackers, and help devices stay online even if they're outside the range of their home Wi-Fi. In the future, Sidewalk will support a range of experiences from using Sidewalk-enabled devices, such as smart security and lighting and diagnostics for appliances and tools.
How will Amazon Sidewalk impact my personal wireless bandwidth and data usage?
The maximum bandwidth of a Sidewalk Bridge to the Sidewalk server is 80Kbps, which is about 1/40th of the bandwidth used to stream a typical high-definition video. Today, when you share your Bridge's connection with Sidewalk, total monthly data used by Sidewalk, per account, is capped at 500MB, which is equivalent to streaming about 10 minutes of high-definition video.
Why should I participate in Amazon Sidewalk?
Amazon Sidewalk helps your devices get connected and stay connected. For example, if your Echo device loses its Wi-Fi connection, Sidewalk can simplify reconnecting to your router. For select Ring devices, you can continue to receive motion alerts from your Ring Security Cams and customer support can still troubleshoot problems even if your devices lose their Wi-Fi connection. Sidewalk can also extend the working range for your Sidewalk-enabled devices, such as Ring smart lights, pet locators or smart locks, so they can stay connected and continue to work over longer distances. Amazon does not charge any fees to join Sidewalk.
If I disable Amazon Sidewalk, will my Sidewalk Bridges still work?
Yes. All of your Sidewalk Bridges will continue to have their original functionality even if you decide to disable Amazon Sidewalk. However, disabling means missing out on Sidewalk's connectivity and location related benefits. You also will no longer contribute your internet bandwidth to support community extended coverage benefits such as locating pets and valuables with Sidewalk-enabled devices.
What happens if there are not a lot of Bridges in my neighborhood?
Amazon Sidewalk coverage may vary by location based on the number of participating Bridges in a location. The more Sidewalk Bridge customers who participate, the better the network becomes.
Where can I change my Amazon Sidewalk preferences?
Ring customers who own an eligible device can choose to update their Amazon Sidewalk preferences anytime from the Control Center in the Ring app or Ring website. Echo customers who own an eligible device can update their Amazon Sidewalk preferences anytime from Settings in the Alexa app. If you have linked your Ring and Amazon accounts, your Sidewalk preferences on either your Alexa or Ring app will apply to all of your eligible Echo and Ring devices.
How does Amazon Sidewalk protect customer information?
Preserving customer privacy and security is foundational to how we've built Amazon Sidewalk. Sidewalk is designed with multiple layers of privacy and security to secure data traveling on the network and to keep customers safe and in control. For example, Sidewalk Bridge owners do not receive any information about devices owned by others connected to Sidewalk. Learn more here.
How does Amazon Sidewalk work?
Customers with a Sidewalk Bridge (today, many Echo devices, Ring Floodlight Cams and Ring Spotlight Cams) can contribute a small portion of their internet bandwidth, which is pooled together to create a shared network that benefits all Sidewalk-enabled devices in a community. Amazon Sidewalk uses Bluetooth, the 900 MHz spectrum and other frequencies to extend coverage and provide these benefits.
To opt out-
Open the Alexa app, select more, and selecting settings. In account settings, select Amazon Sidewalk, then turn it off. Follow this for other devices you want to remove the Sidewalk feature.  Some people may find Sidewalk useful, but the privacy benefits not  turning it off can outweigh the risks for some.
Let's say you have Ring cameras installed in your home and you're on vacation and your Wi-Fi goes out. You won't be able to monitor your home. The advantage for Sidewalk is that the system will automatically pick up someone else's Wi-Fi and your service gets restored. The more people that opt in, the more participating Bridges are in a location. This holds true for all devices you use with Amazon. So, if you're on the fence about this, you need to think about your system getting hacked on an open wireless network.
Bluetooth and Wireless networks are notorious for being insecure networks.
Ashkan Soltani independent privacy researcher who previously served as a Senior Advisor to the U.S. Chief Technology Officer in the White House Office of Science and Technology Policy, and as the Chief Technologist for the Federal Trade Commission, advising the commission on its technology related policy as well as helping to create its new Office of Technology Research and Investigations said, "In addition to capturing everyone's shopping habits (from Amazon.com) and their internet activity (as AWS is one of the most dominant web hosting services)and now they are also effectively becoming a global ISP with a flick of a switch, all without even having to lay a single foot of fiber."
Photo Smart Home Perfected

Click Here For Full Stock Research on Amazon by CWEB