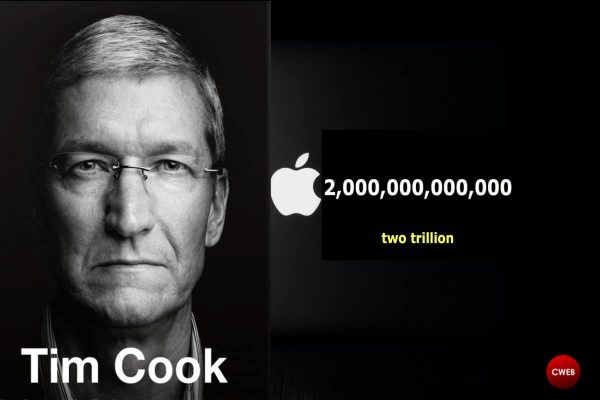 Apple's $2 trillion valuation in a pandemic is truly extraordinary.
Big tech companies have surpassed oil company valuations. While Apple may be facing more antitrust regulation, the company has tackled many of its legal issues well. Investing  before a new product launch could be a good move.
The new iPhone 12 will support 5G contact which will be one of the fastest mobile processors for smartphones. 5G has already rolled out two three mobile carriers, T-Mobile AT&T, and Verizon. Apple will also premiere the new Apple watch series 6. The next generation Apple watch which Apple says it will be more insightful, more delightful. The watch OS 7 will offer a night shift mode and an all-new app. The new watch will have more customizable watch faces.
"The Company posted quarterly revenue of $59.7 billion, an increase of 11 percent from the year-ago quarter, and quarterly earnings per diluted share of $2.58, up 18 percent. International sales accounted for 60 percent of the quarter's revenue." "Our June quarter performance was strong evidence of Apple's ability to innovate and execute during challenging times," said Luca Maestri, Apple's CFO. "The record business results drove our active installed base of devices to an all-time high in all of our geographic segments and all major product categories. We grew EPS by 18 percent and generated operating cash flow of $16.3 billion during the quarter, a June quarter record for both metrics." Source Apple Investor Relations
Apple's Board of Directors have declared a cash dividend of $0.82 per share of the Company's common stock. The dividend is payable on August 13, 2020 to shareholders of record as of the close of business on August 10, 2020.