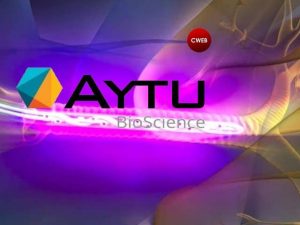 Aytu BioScience, Inc. (NASDAQ:AYTU), a specialty pharmaceutical company (the "Company") focused on commercializing novel products that address significant patient needs announced today that the U.S. Food and Drug Administration (the "FDA") has published data from the National Cancer Institute's (NCI) Frederick National Laboratory for Cancer Research, and its evaluation of the COVID-19 IgG/IgM Rapid Test distributed by the Company.
A well-characterized panel of 30 confirmed SARS-CoV-2 antibody positive, and 80 SARS-CoV-2 antibody-negative samples collected prior to 2020 were tested in an independent validation study performed by the NCI. 96.7% and 100% sensitivity were estimated for IgG and IgM, respectively. 97.5% and 100% specificity were estimated for IgG and IgM, respectively. Furthermore, combined sensitivity and specificity were 100% and 97.5%, respectively.
Measure:
Estimate:
95% Confidence
Interval:
IgG Sensitivity
96.7%
(83.3% – 99.4%)
IgM Sensitivity
100.0%
(88.7% – 100%)
IgG Specificity
97.5%
(91.3% – 99.3%)
IgM Specificity
100.0%
(95.4% – 100%)
Combined Sensitivity
100.0%
(88.7% – 100%)
Combined Specificity
97.5%
(91.3% – 99.3%)
Josh Disbrow, Chief Executive Officer of Aytu BioScience, commented, "This independently-conducted study by the National Cancer Institute further establishes the clinical validity of this rapid test in identifying patients with an adaptive immune response to SARS-CoV-2. As one of only four lateral flow SARS-CoV-2 immunoassays to receive an Emergency Use Authorization from the U.S. FDA, it is important that clinicians understand the performance of the independently validated assays as they select an appropriate test for clinical use."
The COVID-19 IgG/IgM Rapid Test Cassette (Whole Blood/Serum/Plasma) is a qualitative test for the detection and differentiation of IgM and IgG antibodies against SARS-CoV-2 in whole blood, plasma (Li+-heparin, K2-EDTA and sodium citrate), and serum. The product is intended for use as an aid in identifying individuals with an adaptive immune response to SARS-CoV-2, indicating recent or prior infection.
Emergency Use Authorization of the COVID-19 IgG/IgM Rapid Test Cassette was granted by the FDA on May 29, 2020 to Healgen Scientific, LLC, the U.S. subsidiary of manufacturer Zhejiang Orient Gene Biotech, Limited. Aytu BioScience announced a U.S. distribution agreement to distribute the Zhejiang Orient Gene rapid test on March 10, 2020.
EUA Serology Test Performance link:
https://www.fda.gov/medical-devices/emergency-situations-medical-devices/eua-authorized-serology-test-performance
Aytu products at a glance
Therapeutics
ACIPHEX® SPRINKLE™ (rabeprazole sodium) is a granule formulation of rabeprazole sodium, a commonly prescribed proton pump inhibitor. AcipHex Sprinkle is indicated for the treatment of gastroesophageal reflux disease (GERD) in pediatric patients 1 to 11 years of age for up to 12 weeks.
CEFACLOR (cefaclor oral suspension) is a second-generation cephalosporin antibiotic suspension and is indicated for the treatment of numerous common infections caused by Streptococcus pneumoniae, Haemophilus influenzae, staphylococci, and Streptococcus pyogenes, and others.
FLEXICHAMBER® is an anti-static, valved collapsible holding chamber intended to be used by patients to administer aerosolized medication from most pressurized metered dose inhalers (MDIs) such as commonly used asthma medications.
KARBINAL® ER (carbinoxamine maleate extended-release oral suspension) is an H 1 receptor antagonist (antihistamine) indicated to treat various allergic conditions including seasonal and perennial allergic rhinitis, vasomotor rhinitis, and other common allergic conditions.
NATESTO® (testosterone) nasal gel, the only FDA-approved nasally administered testosterone indicated for replacement therapy in adult males with a deficiency or absence of endogenous testosterone due to primary hypogonadism.
POLY-VI-FLOR® and TRI-VI-FLOR® are two complementary prescription fluoride-based supplement product lines containing combinations of vitamins and fluoride in various oral formulations. These prescription supplements are prescribed for infants and children to treat or prevent fluoride deficiency due to poor diet or low levels of fluoride in drinking water and other sources.
TUZISTRA® XR (Codeine Polistirex and Chlorpheniramine Polistirex) is the only codeine-based extended-release oral suspension cough-cold treatment in the US prescription cough-cold market.
ZOLPIMIST™ (zolpidem tartrate) Oral Spray, the only FDA-approved oral spray zolpidem product indicated for the short-term treatment of insomnia characterized by difficulties with sleep initiation.
Diagnostics
THE MiOXSYS® SYSTEM A novel, rapid in vitro diagnostic semen analysis system with the potential to become a standard of care in the diagnosis and management of male infertility.
What is the need?
Novel coronavirus 2019 (SARS-CoV-2) is a viral infection that replicates in the upper respiratory tract. Approximately 10-15% of those infected with coronavirus disease (COVID-19) have a severe clinical course, with nearly 5% becoming critically ill requiring mechanical ventilation due to respiratory failure. Death resulting from COVID-19 is thought to be due to respiratory failure and/or secondary infections including ventilator associated pneumonia.
To date, there is no known treatment for COVID-19 or conventional means to reduce secondary infections in mechanically ventilated patients. Any safe and effective antiviral and antibacterial treatment option for these patients that could lower viral load and improve factors of respiratory failure would be advantageous.
Ultraviolet (UV) Light
Ultraviolet (UV) is a type of electromagnetic radiation with wavelengths from 10 nm to 400 nm. These wavelengths are shorter than that of visible light. Between the wavelengths 100 to 400 nm ultraviolet radiation (UV light) is subcategorized into three different ranges: Ultraviolet C (UVC) 100 – 280 nm, Ultraviolet B (UVB) 280 – 315 nm, and Ultraviolet A (UVA) 315 – 400 nm.
UVC light is weak at the Earth's surface since it is absorbed by the ozone layer of the atmosphere, however UVC from manufactured lamps/lights has been widely used as a commercial germicide. Radiation between the 200 nm and 300 nm wavelengths are strongly absorbed by nucleic acid (DNA & RNA), leading to nucleic acid damage, and resulting in inactivation of the organism or death.
While UVC light has broad germicidal properties, it is also harmful to mammalian (human) cells. Alternatively, UVA and UVB devices have been FDA-approved with indications to treat human diseases including skin lymphoma, eczema, and psoriasis. Of the three spectrums, UVA light appears to cause the least damage to mammalian cells. Recent advances in light emitting diodes (LEDs) have made it much more feasible to manufacture and apply narrow band (NB) UVA light to internal organs.
Proof of Concept
An abstract led by the team at Cedars-Sinai Medical Center was published in the United European Gastroenterology Journal, October 2019, titled "Internally Applied Ultraviolet Light as a Novel Approach for Effective and Safe Anti-Microbial Treatment." Here, the authors show that UVA light exhibits significant in vitro bactericidal effects in an array of clinically important bacteria. Additionally, this is the first study using intracolonic UVA application, which reports that UVA exposure is not associated with endoscopic or histologic injury. These findings suggest that UVA therapy can potentially provide a safe and effective novel approach to antimicrobial treatment via phototherapy on internal organs.
https://www.ueg.eu/education/document/internally-applied-ultraviolet-light-as-a-novel-approach-for-effective-and-safe-anti-microbial-treatment/208958/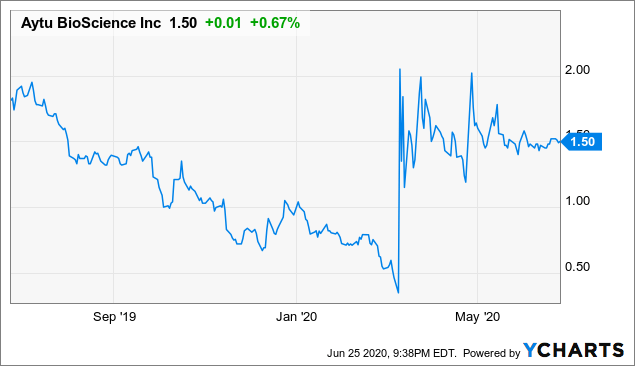 [object HTMLElement]
CWEB Analysts see the stock as a potential for long and short term growth with huge rewards in the post and current pandemic conditions and upwards of $5 by 2021
CWEB.com is not registered as an investment adviser with the U.S. Securities and Exchange Commission. Rather, CWEB.com relies upon the "publisher's exclusion" from the definition of investment adviser as provided under Section 202(a)(11) of the Investment Advisers Act of 1940 and corresponding state securities laws.