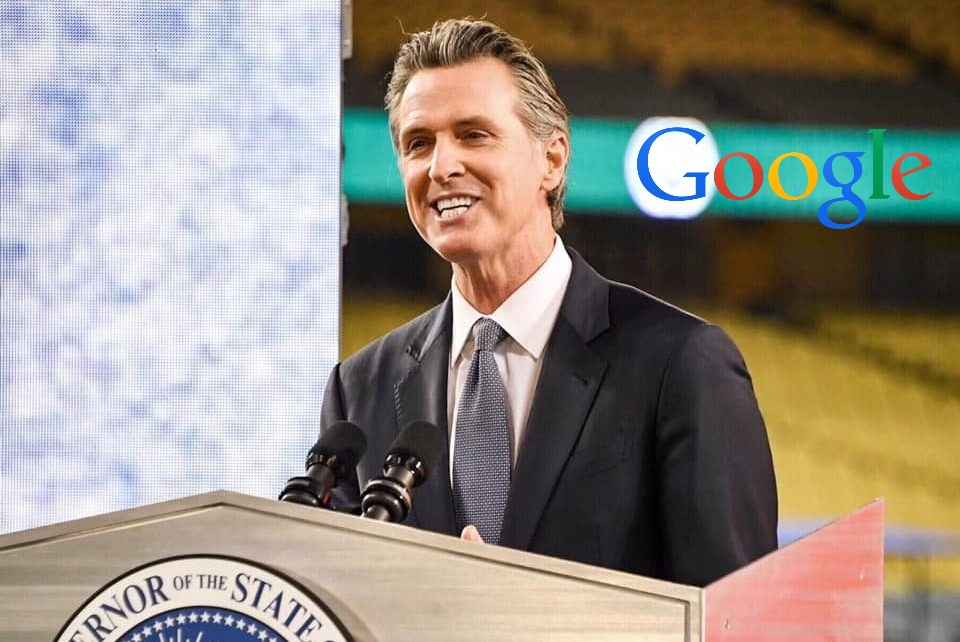 On Friday, California's governor Gavin Newsom signed a new state bill SB7, in the presence of Google executives, local and state officials. This event in San Jose was to be a Zoom event but became an in-person one as the state has managed the coronavirus pandemic well, with vaccinations and more. Signing this bill, which changes zoning laws to allow denser housing and increases the speed of environmental clearance, is a much-needed measure in California as the housing crisis and recent wildfires have been sore issues for Newsom. His critics, mainly the Republicans, use these issues to metaphorically beat and try to burn him before the recall vote, which is due by September.
Newsom was gushing over Google as this latest project by the tech giant will not only help the state's residents but may also partially silence the rhetoric of his Republican critics who have been trying to dislodge him several times and finally succeeded in drumming up enough signatures for a recall vote before the end of the year.
Newsom personally thanked Kent Walker, the SVP of Global Affairs, Google. He said that the bill was about their (California's) comeback and about their renewal. He said that they were there to be with Google and the incredible private sector and the faith and the devotion to the future of San Jose and California. He also mentioned that he had chosen to "celebrate" with them in-person, at the site.
When the press questioned Newsom on Californians migrating out of the state, he showcased the example of the tech industry, IPOs, and startups. He reeled off the facts and figures of the state's economy which is bouncing back. Some of these impressive figures include 99 IPOs to date and of course Google's upcoming massive investments in the Golden State. The National Venture Capital reported that $84.2 billion was raised in venture funding by California startups in 2020.
Google's Walker said on Thursday that they want to invest throughout the nation, but they had a special love and affection for California and a belief that the state could enable the next generation of innovation. The company said that they would spend $7 billion in the state.
Newsom was happy to bring forth Google's proposals of building 4,000 housing units, a quarter of which would be affordable housing units. He also mentioned that the sustainability features of Google's campuses were examples of a solution to "Mother Nature's" challenges in California, referring to the wildfires that had also recently ravaged the state along with the worldwide COVID-19 pandemic.

Click Here For Full Stock Research on Google Alphabet by CWEB