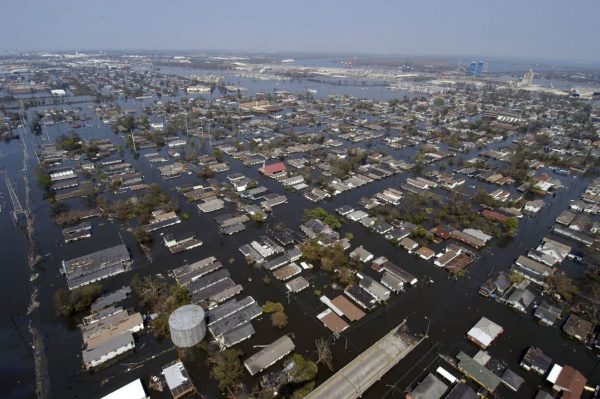 Lighted areas shown in nighttime images are not real-time depictions of city lights. The layer is derived from a compilation of JPSS VIIRS Day Night Band images and is included for orientation purposes.
Category 4 Hurricane Laura has made a 'catastrophic' landfall in Louisiana, according to the National Hurricane Center, which could render wide areas uninhabitable for weeks or months and knock out power for just as long.
While the storm has also threatened the majority of Gulf oil and natural gas production, consumers are unlikely to see big price hikes because the pandemic has decimated energy demand. Officials are still assessing the extent of destruction as search and rescue missions begin in battered neighborhoods near the coast.