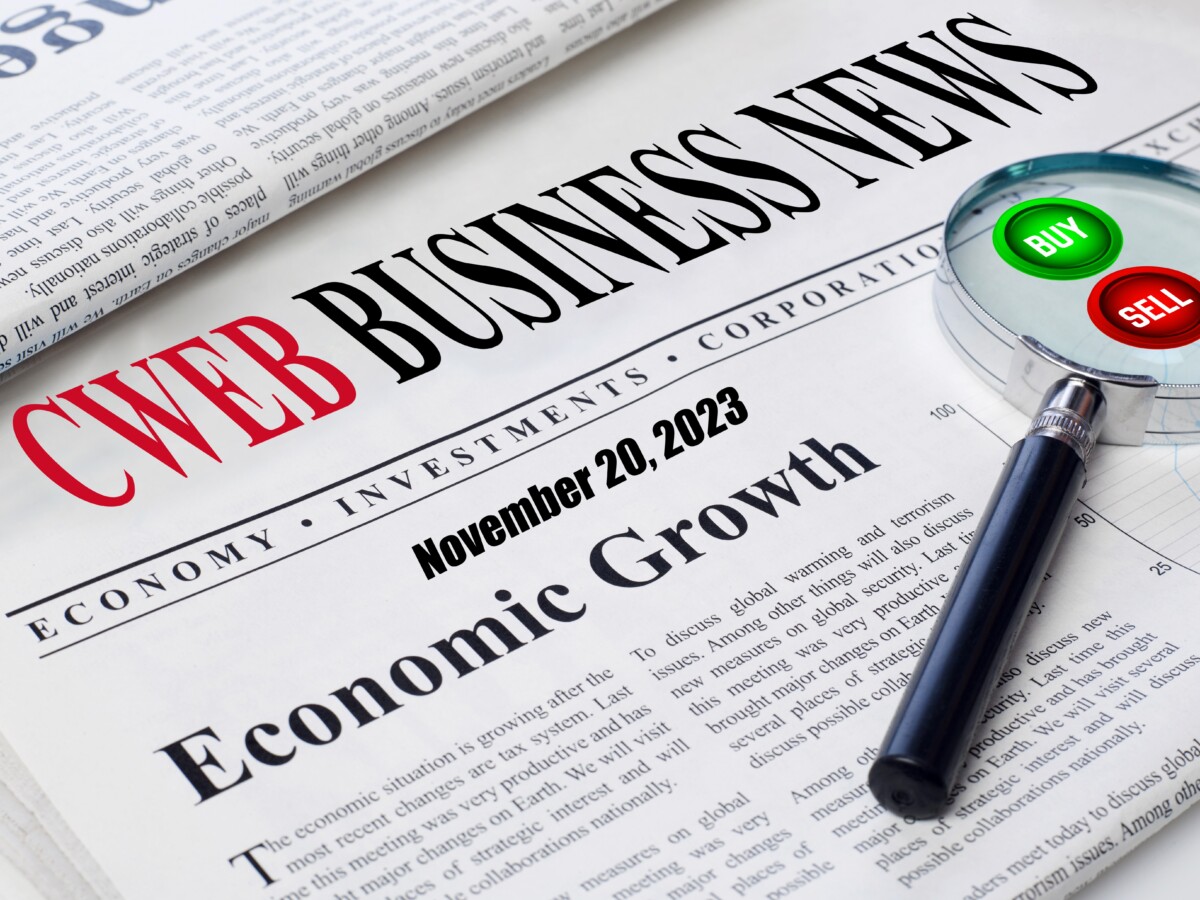 As the holiday-shortened week began, Wall Street equities continued to rise, having won for three weeks in a row on the back of expectations that the US would slow the pace of interest-rate hikes. Both the Dow Jones Industrial Average and the S&P 500 had gains.
President Biden turns 81 today.
Rosalynn Carter passed away at 96 years of age. Following her admission to hospice care last week, the ex-first lady passed away on Sunday. Throughout her time as president and into the decades that followed, Jimmy Carter's wife was an outspoken supporter of mental health concerns.
One of the primary places most consumers go every year to find the finest Black Friday deals is Walmart. This year is no exception. There is an overwhelming selection of things on sale at Walmart, with discounts ranging from 40% to 65% in their vast sale area.
After the co-founder of OpenAI was deposed as CEO in a tumultuous boardroom coup on Friday, Microsoft appointed Sam Altman to strengthen its AI innovation. At the same time, in three days, ChatGPT will have its third chief executive officer.
Sixty percent of Americans are barely making ends meet as we approach the holiday season, according to a new survey. Approximately 60% of individuals are already living paycheck to paycheck, according to recent research by LendingClub. Compared to last year, the number has not changed.
In a statement to employees on Monday, Citigroup CEO Jane Fraser revealed the firm was undergoing a massive restructuring, with the addition of new management at the top. "The actions we're taking to reorganize the firm involve some difficult, consequential decisions, but we believe they are the right steps to align our structure with our strategy," Fraser stated in an additional press release.
The election of libertarian outsider Javier Milei as president yesterday was an indication that the Argentine people were prepared for a sea change. Despite his lack of political experience, far-right economist Milei has publicly compared himself to former US President Trump and promised to lead the country in a drastically different path, including demonetizing the peso and dismantling the central bank.
House Speaker Mike Johnson plans to make public on Friday the nearly ninety hours of security footage documenting the assault on the Capitol that occurred on January 6, 2021. The choice has been criticized for being risky due to the fact that the footage shows the insurgents breaking into the building and the paths that the elected officials used to escape.
When it comes to X, most ESPN accounts are now inactive. The majority of ESPN's accounts have been silent since Friday as Disney followed a number of other firms in removing their advertisements from the platform.
Following his endorsement of antisemitic content on X, which caused controversy and alienated sponsors like Apple Inc., Elon Musk issued his sharpest response to date, raging against "bogus" media reports accusing him of antisemitism.
Today, Bullish—the rapidly expanding institutional digital assets exchange headed by Tom Farley—announced the acquisition of CoinDesk—the future-focused media, events, and index platform—from Digital Currency Group (DCG). An optimistic strategy to finance the international development of CoinDesk as well as its media, events, and indexing divisions.
At Saturday's Sotheby's auction in London, a rare bottle of 1926 Macallan Adami single-malt whisky fetched $2.7 million, according to a CNN story. The auction house claims that after 60 years of aging in sherry barrels, only 40 bottles of Macallan 1926 were retrieved, making it the oldest Macallan vintage ever made.
The government is reopening the online ordering of four COVID-19 tests to households in anticipation of the upcoming holidays and a possible increase in cases this winter.
Earnings Monday, November 20 – Zoom Video (NASDAQ:ZM) and BellRing Brands (BRBR).
Earnings Tuesday, November 21 – Nvidia (NVDA), Lowe's (LOW), Medtronic (MDT), Analog Devices (ADI), Autodesk (ADSK), Best Buy (BBY), Baidu (BIDU), DICK'S Sporting Goods (DKS), Burlington Stores (BURL), HP (HPQ), Nordstrom (JWN), and Jack in the Box (JACK).
Earnings Wednesday, November 22 – Deere (DE).
Chase Bank (JPM), Microsoft (MSFT), GOOGL, Apple (AAPL), Pay Pal (PYPL), Walmart (WMT), Amazon (AMZN), Groupon (GRPN), Carnival Corporation (CCL), PepsiCo (PEP), Wells Fargo (WFC), Johnson & Johnson (JNJ), Philip Morris International (PM)SNAP INC (SNAP), Exxon Mobil (XOM), Chevron (CVX), EBAY
Celebrity WEB Update— Premier Jewelry designer and manufacturer fashion house ParisJewelry.com has started manufacturing a new custom line of celebrity jewelry designs with 30% Off and Free Shipping. Replenish Your Body- Refilter Your Health with OrganicGreek.com Vitamin Bottles, Vitamins and Herbs. Become a  WebFans  Creator and Influencer. Check the New Special XMicro Razors for Men & Women, 1 Razor, 7 Blade Refills with German Stainless Steel, Lubricated with Vitamin E for Smooth Shave, Shields Against Irritation, Version X