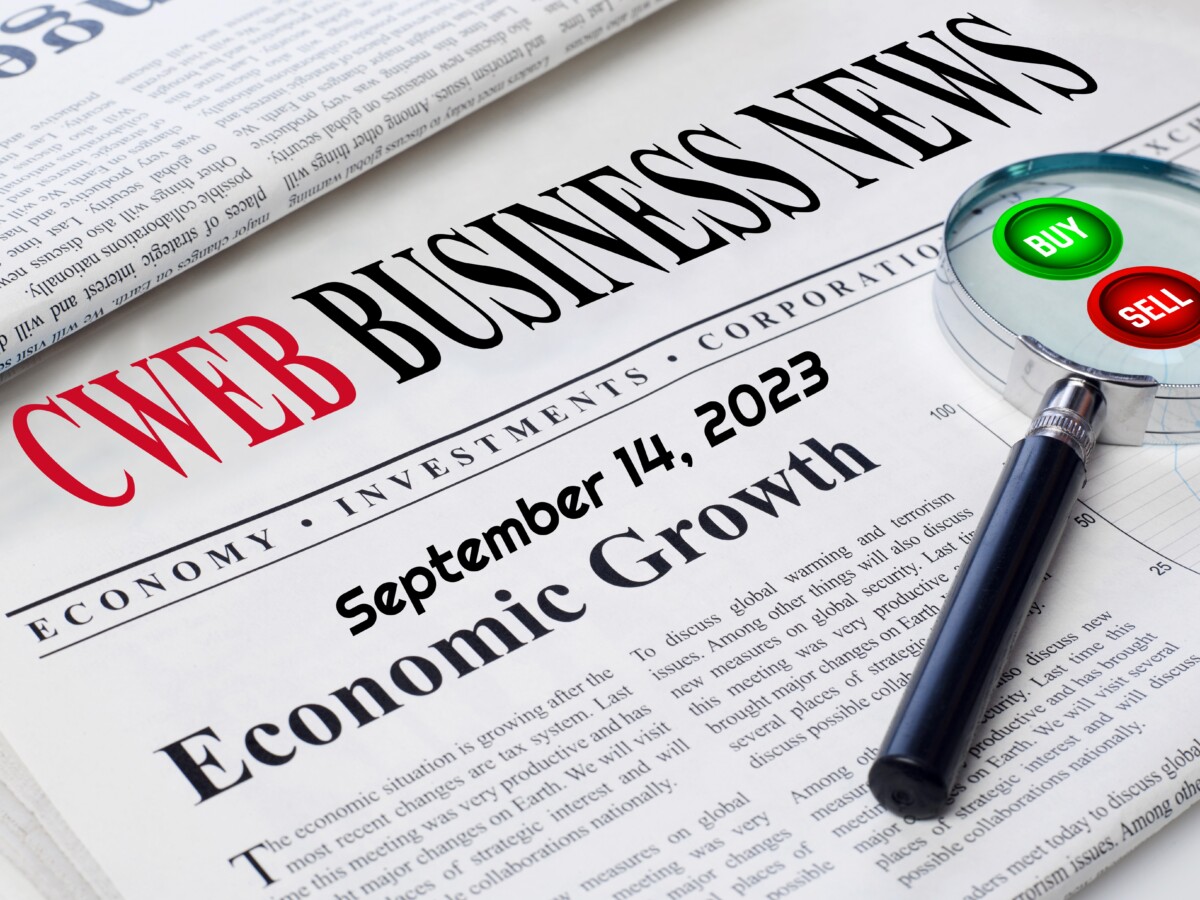 For the first time in three days, the Dow Jones Industrial Average rose as investors responded positively to positive economic data and the initial public offering (IPO) of Arm.
With this gain, the Dow is now up 308 points, or 0.9%. The S&P 500 index rose by 0.8%, and the Nasdaq composite index rose by the same amount. In its first day of trading on Thursday, shares of chip design firm Arm soared by more than 15 percent.
Banks in Europe have started paying higher interest rates to savers, a move that will cut their earnings but should appease politicians and regulators. The UK can currently earn 5.2% interest by opening a new account with Banco Santander SA. German bank Deutsche Kreditbank AG raised its deposit rate to 3.5 percent in an effort to halt a steady decrease in customer funds. When a customer locks their funds away for a year at OLB, another German bank, they are offered a rate of 3.60%.
While recent data have shown that price rises have slowed, wholesale inflation surged more than predicted in August.
The U.S. Department of Labour announced that the producer price index, which tracks the prices farmers and manufacturers are paid, rose 0.7% in August after seasonal adjustment and 1.6% year over year.
Two recent developments on the regulatory front have provided a boost to the cannabis business. To begin, in late August, the United States Department of Health and Human Services proposed moving marijuana from the Controlled Substances Act's Schedule I (drugs with no currently accepted medicinal use) to Schedule III (drugs with some accepted medical use). Sundial (SNDL) stock is a promising investment opportunity due to the company's exposure to the rapidly expanding U.S. cannabis market, which has been facilitated by the increasing number of states that have legalized cannabis for either medical or recreational use. SunStream Bancorp, SNDL's investment arm, ensures that the corporation can legally participate in leading U.S. cannabis companies like Columbia Care.
After Wednesday's drawing resulted in no winners, the Powerball jackpot has slowly increased, and is currently approaching $600 million. There is now a monetary value of $288.2 million attached to the lottery jackpot, bringing the total estimated value to $596 million. On Saturday, September 16 at 11:59 p.m. EDT, we will hold the next drawing.
In July, AMC announced it will abandon a plan to charge more for more popular seats after a test of the surge pricing model failed to increase revenue and instead frustrated moviegoers.
The UAW is planning a strike. If the union cannot reach an agreement with General Motors, Ford, and Stellantis by tonight at midnight, the workers will walk out of the plants tomorrow. The strategic strikes are meant to slow down auto manufacturing while still paying many of the union's 150,000 workers.
Stoner Cats, a web comedy starring Ashton Kutcher and Jane Fonda, has been accused by the SEC of selling unregistered securities in the form of NFTs.
Gannett, the largest newspaper chain in the United States, is looking to hire a reporter whose sole job will be to write about Taylor Swift. To help the unfortunate recruiting manager who is probably drowning in resumes, LinkedIn should provide a certification for TikTok's "Gaylor"-theorist blatherskites.
With the goal of making decentralized finance (DeFi) more accessible, Google Cloud and Web3 company Orderly Network have teamed up to develop user-centric developer tools. The collaboration will build off-chain DeFi infrastructure with the goal of solving self-custody and transparency issues.
Shares of the e-commerce and cloud-computing giant have risen by more than 70% this year, and on Thursday, CNBC's Jim Cramer praised Amazon (AMZN) for its recent attempts to increase profitability. Cramer's remarks on "Squawk on the Street" were a response to a research note from Morgan Stanley that suggested Amazon stock could rise further.
After an apparently uncomfortable run-in with US senators, in which Alphabet CEO Sundar Pichai and Meta's Mark Zuckerberg were also present, Elon Musk asked for a regulator to ensure that AI development progresses responsibly.
Despite being nearly 250 years old, Birkenstock has applied for an initial public offering (IPO). The soft-shoe manufacturer, which saw a rise in sales after a pink cameo in "Barbie," may now be worth $8 billion.
EU investigation of Chinese EVs has escalated into a full-blown quarrel, providing a new impetus for the EV market but also portending trouble for EU-China ties.
Lufthansa is growing rapidly. The holding company, which includes its namesake airline as well as Austrian Airlines, Brussels Airlines, and Swiss International Air Lines, is expanding its North American route network in 2024. In June of 2018, Lufthansa will begin service to Minneapolis–St. Paul International Airport (MSP) and Raleigh–Durham International Airport (RDU), two new markets for the airline.
On Tuesday, exactly 11 years after it was first launched, Apple discontinued its Lightning charger. Adopting USB-C, the worldwide charging standard, is a major step forward for the company thanks to this work. At the iPhone 15 announcement, Apple confirmed that the next generation of its smartphones and the newest version of its AirPods Pro will both ship with support for charging via USB-C.
Data on consumer mood will be released on Friday.
Stocks to watch with positive momentum this week and Buy Rating.  SNDL, GRPN, MSFT, GOOGL, eBay, AAPL, PYPL, UBS, WMT, AMZN, META, Palo Alto Networks, Nvidia, SBUX