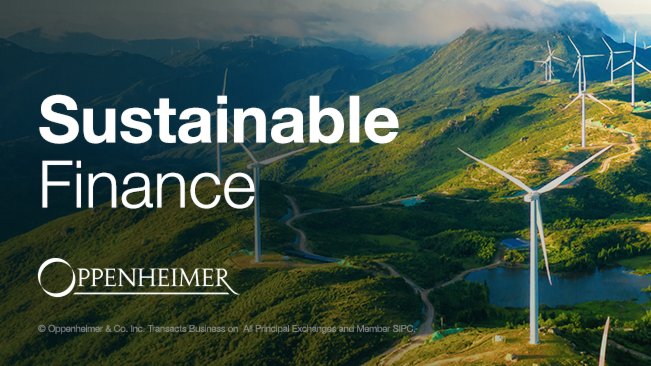 Oppenheimer Holdings Inc. (NYSE: OPY) today reported net income of $38.7 million or $3.07 basic earnings per share for the first quarter of 2021, an increase of approximately 400%, compared with net income of $7.8 million or $0.61 basic earnings per share for the first quarter of 2020. Revenue for the first quarter of 2021 was $373.3 million, an increase of 59%, compared to revenue of $234.8 million for the first quarter of 2020.
Albert G. Lowenthal, Chairman and CEO commented, "The Firm produced its best first quarter in its history following its best year in its history in 2020.  Our performance reflected strong contributions across all of our businesses led by our Investment Banking Division.  Our operating results were powered by a rapidly improving economy and optimism around the end of the pandemic as the availability of vaccines becomes more widespread.  With continued stimulus spending, potential additional "infrastructure" spending, and a very accommodative Federal Reserve, investors moved equity markets to new highs with active engagement by investors of all types. 
The outstanding results were driven by very robust equity underwriting activity in the healthcare and technology sectors which included our expanded activity assisting companies going public through special purpose acquisition companies (SPACs).  Our M&A advisory business also picked up considerably with large completed transactions in healthcare, technology, and consumer products.  Institutional equities sales and trading activity continued to be strong as volatility and activity remained elevated during the period.  Our employees in Capital Markets produced exceptional results this quarter.
Equity markets were up 5.8% during the period, contributing to record assets under management at March 31, 2021, which will drive our advisory fee revenue for April 2021.  Our Wealth Management business performed extremely well with solid transaction-based revenue as well as record fee-based revenue based on asset values at year end.  Wealth Management's results were tempered by continued low short-term interest rates which substantially impacted the contribution from client margin borrowing and from deposits in FDIC-insured bank deposit accounts.  The operating results were offset by increased compensation costs of $11.6 million during the quarter driven by increases in the fair value of a share-based compensation plan linked to the Company's stock price which ended the period at $40.05.  All in all, we are extremely pleased with the performance of the business and the resilience of our employees as we continue to deal with the ongoing challenges associated with the pandemic.  We are optimistic about the business going forward given the continued strength in the equity markets amid the backdrop of an improving U.S. economy."
CWEB Analyst's have initiated a Buy Rating for Oppenheimer Holdings Inc. (NYSE: OPY)  and potential upside of $110 by end of 2021. We cannot ignore the fact that 400% increase income from the previous Quarter will create huge opportunity for buying the security.