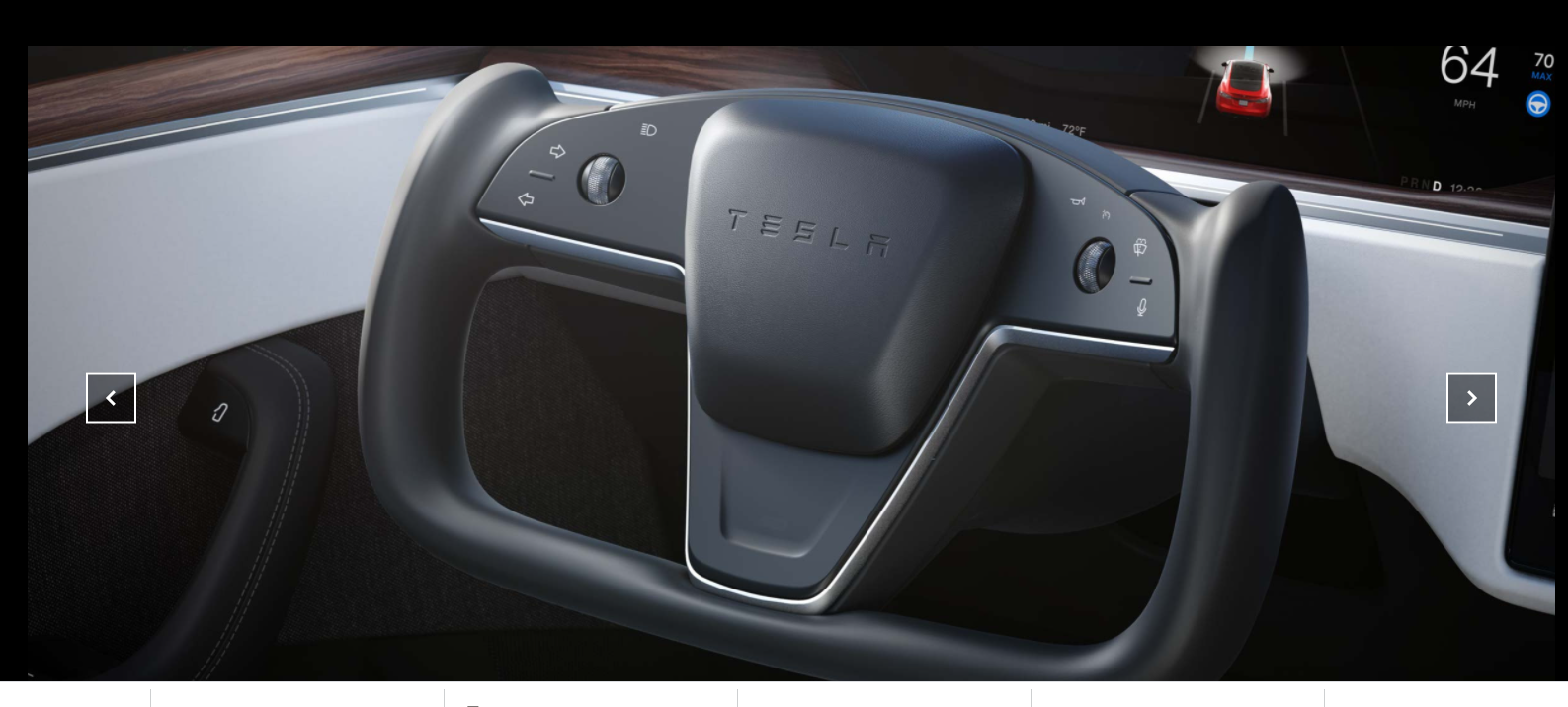 Elon Musk unveils Tesla's new vehicle called the Model S Plaid. The Tesla Model S Plaid  is  a super-fast supercharged car that was modeled after Tesla's aspirations in Model 3/Y.  The  S Plaid  range goes above and beyond the  Model S, with 1,020 horsepower, a 0-to-60-mph time of 2 seconds and an estimated 390-mile range.
CEO Elon Musk debuted the four-door car at an event in Fremont, California.
The unbelievable performances is due to a carbon dash sleeved, trimotor setup. This gives the car rear torque vectoring. This beauty has a new heat pump for higher performance and supercharged zero to 60 mile per hour time within 1.99 seconds according to Tesla. Only the McLaren 765LT runs a quarter mile in 9.9 seconds
The Tesla Model S Plaid  has  17-inch horizontal central control screen and a uniquely designed , sort of odd but cool steering yoke. Gear selector controls are built  right into the touchscreen. The Model S "guesses drive direction based on what obstacles it sees," Musk said via Twitter in January.
Tesla had reported the car would have a 200 mile per hour top speed but that's yet to be seen. The only way to get to that speed according to Tesla is it has to be equipped with special wheels and tires which the company will make available this coming fall.
Model S Plaid has a new carbon fiber trim that is also available in wood.  Rear passengers will have more comfort. They'll be an 8-inch screen for backseat viewers with the same information as the front display such as gaming functions. The car has a three-zone climate control, a standard glass roof heated seats, and a 22-speaker audio system that sounds like a concert hall.
Tesla has priced  the S Plaid starting at 100 and $31,000. This includes $1200 for destination excluding tax credits. The first 25 Plaid cars were available this  Thursday. Musk said he expected the company to deliver 1,000 a week by next quarter.
Photo Courtesy Tesla

Click Here For Full Stock Research on Tesla