Facebook's  Mark Zuckerberg and Sheryl Sandberg have been strategically building new channels to continually grow the company in the future. Mark Zuckerberg and Sheryl Sandberg are a team that has proven to rise above any diversity the company has faced. Facebook, Inc. (FB) stock has reached all-time highs within the year and had proven that the stock always bounces back.
"The Chan Zuckerberg Initiative is using technology to help solve some of our toughest challenges — from preventing and eradicating disease, to improving learning experiences for kids, to reforming the criminal justice system. Founded by Priscilla Chan and Mark Zuckerberg in 2015, CZI's mission is to build a more inclusive, just, and healthy future for everyone." Source: https://chanzuckerberg.com/about/our-approach/
Sheryl Kara Sandberg is the chief operating officer of Facebook, the founder of LeanIn.Org, and a philanthropist. In June 2012, she was elected to Facebook's board of directors, becoming the first woman to serve on its board.  In response to Sheryl's 2010 TEDTalk on the ways women are held back—and the way we hold ourselves back—viewers around the world shared their own stories of struggle and success.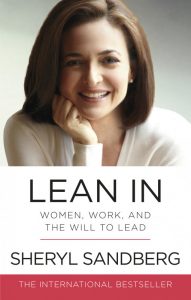 This overwhelming response inspired Sheryl to write this book. In Lean In, she shares her personal stories, uses research to shine a light on gender differences, and offers practical advice to help women achieve their goals. The book challenges us to change the conversation from what women can't do to what we can do, and serves as a rallying cry for us to work together to create a more equal world.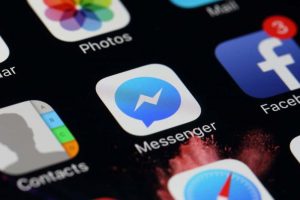 Facebook, Inc. (FB) Nasdaq businesses can now  to set up shops on Facebook and Instagram for free partnering with Shopify, Channel Advisor, and other e-commerce platforms. Morgan Stanley's Nowak states he sees an extra $4 billion in annual revenue. Deutsche Bank analyst Lloyd Walmsley predicts $30 billion in revenue. Libra, Facebooks new digital currency is another way people can use Facebook to shop. Facebook has an opportunity  for growth from the millions of users on WhatsApp and Instagram.
Facebook earnings for the first quarter rose 101% to $1.71 per share . While down 3% from $5 billion Federal Trade Commission settlement. But advertising revenue grew 17%  due to total numbers of ad impressions. Facebook should continue to grow market share in advertising due to the migration to social media advertising.
Top 5 Institutional Holders
Holder  Shares  Date Reported  % Out    Value
Vanguard Group, Inc. (The)          188,828,724        Mar 30, 2020      7.85%    31,496,631,163
Blackrock Inc.     159,221,271        Mar 30, 2020      6.62%    26,558,108,002
FMR, LLC              124,247,137        Mar 30, 2020      5.17%    20,724,422,451
Price (T.Rowe) Associates Inc      108,819,909        Mar 30, 2020      4.53%    18,151,160,821
State Street Corporation               95,449,004           Mar 30, 2020      3.97%    15,920,893,867
Top Mutual Fund Holders
Holder  Shares  Date Reported  % Out    Value
Vanguard Total Stock Market Index Fund              67,790,793           Dec 30, 2019       2.82%    13,914,060,263
Growth Fund Of America Inc       54,561,186           Dec 30, 2019       2.27%    11,198,683,426
Vanguard 500 Index Fund            48,078,340           Dec 30, 2019       2.00%    9,868,079,285
Fidelity Contrafund Inc  43,602,965           Jan 30, 2020        1.81%    8,803,874,663
SPDR S&P 500 ETF Trust 27,775,354           Jan 30, 2020        1.16%    5,608,121,726
Investment Company Of America             25,108,926           Dec 30, 2019       1.04%    5,153,607,061
Price (T.Rowe) Blue Chip Growth Fund Inc.            21,950,660           Dec 30, 2019       0.91%    4,505,372,965
Vanguard Institutional Index Fund-Institutional Index Fund           21,762,517           Dec 30, 2019       0.91%                4,466,756,614
Fidelity 500 Index Fund 21,230,810           Jan 30, 2020        0.88%    4,286,712,847
Invesco ETF Tr-Invesco QQQ Tr, Series 1 ETF         18,423,160           Jan 30, 2020        0.77%    3,719,820,235
Our Top Stock are  Walmart which is so undervalued and should be trading above $300 and Groupon (NASDAQ:GRPN) with a potential upside $50 by end of the year with strong holiday sales and retail spending. Another company we like is Google Alphabet ( NASDAQ:GOOGL ) with an upside of $2000 and Apple ( NASDQ:AAPL ) with upside of $1000.
CWEB.com is not registered as an investment adviser with the U.S. Securities and Exchange Commission. Rather, CWEB.com relies upon the "publisher's exclusion" from the definition of investment adviser as provided under Section 202(a)(11) of the Investment Advisers Act of 1940 and corresponding state securities laws.