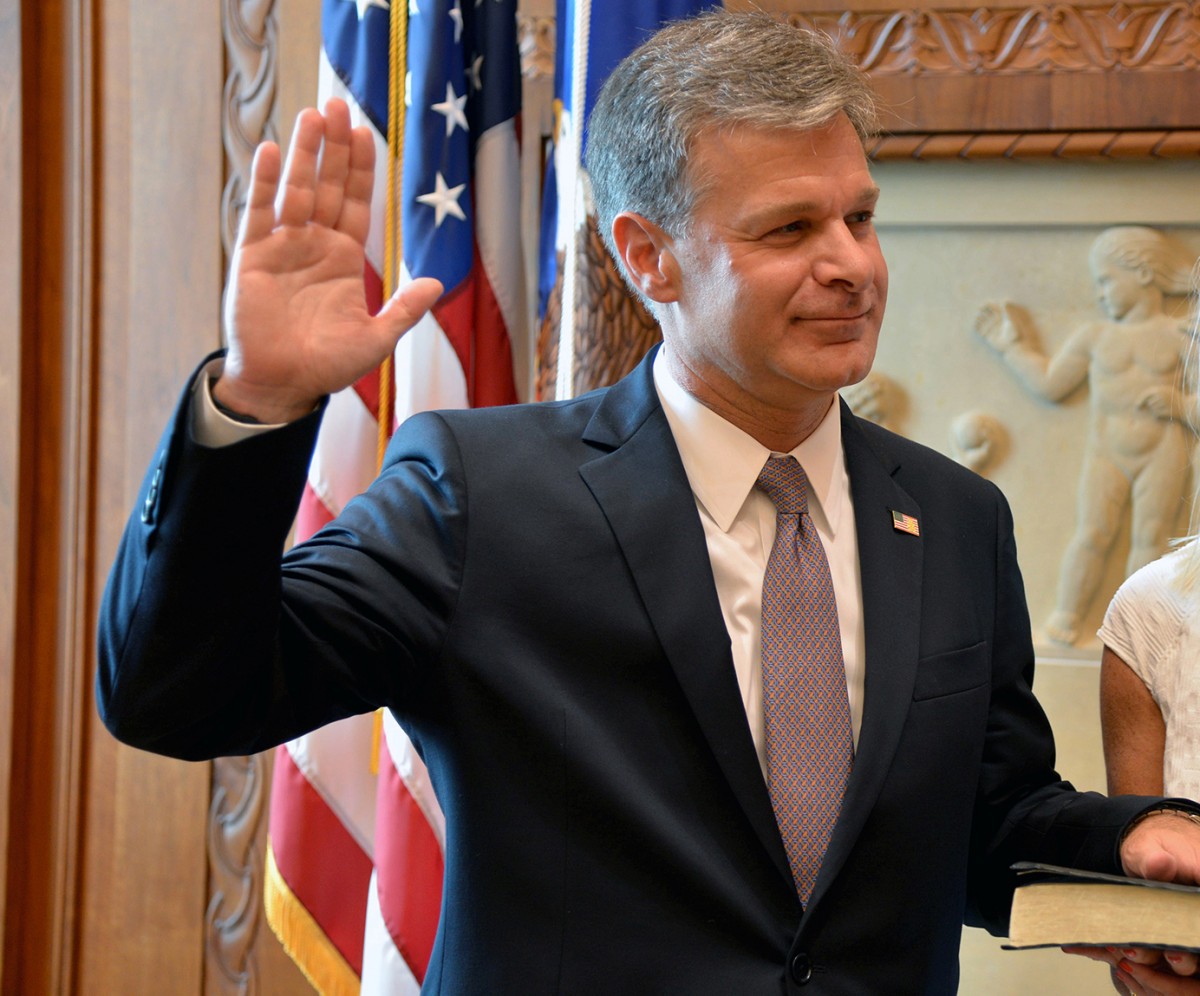 The FBI director Christopher Wray who is well respected by republican and democrats faced a Senate Judiciary Committee on Tuesday and defended the Bureau's handling of intelligence before the Capitol riot of January 6. This is his first public appearance after the riot though the Bureau has been working hard sifting through videos, photos and other information to charge the rioters who caused the Capitol insurrection.
He said that domestic terrorism was "metastasizing" around the country and was not going to go away. He provided figures that showed that there were 1,000 domestic cases in 2017, which became 1,400 by the end of last year and has increased a lot after January 6, this year.
Wray faced a lot of questions from members of both the chambers. While a Republican member asked if there were any "Antifa" members among the pro-Trump mob, he said that none have been identified so far. He also said that they had found no fake Trump protesters.
"Some of those people clearly came to Washington, we now know, with the plans and intentions to engage in the worst kind of violence we would consider domestic terrorism," he said.
Wray said the riot was not an isolated event and that the problem of domestic terrorism had grown dramatically in recent years. He disclosed that the number of domestic terrorism investigations at the FBI had doubled to 2,000 since he became its director in 2017"
He did admit to the fact that they had data but called it raw and unverifiable data. He said that the data had been shared with the concerned officials through email. The Washington Post had been the first to report the FBI warning on January 12.  
 Federal law enforcement circles officials have had mixed responses to the entire chain of events. Some of them believe that January 6 riot was an example of a drastic failure of intelligence-gathering and security. Others say that intelligence was gathered but other law enforcement agencies failed to act on the intelligence.
"We did communicate that information in a timely fashion to the Capitol Police and (Metropolitan Police Department) in not one, not two, but three different ways," Wray said and also that the FBI would review its internal procedures why the capitol police and national guard responded so late.
It took 3 hours for the national guard to arrive after refusal by the DOD. D.C. National Guard Chief William Walker also said that the 2.30 p.m. call included Lieutenant General Walter Platt, who worried a lot about the optics and Lieutenant General Charles Flynn who agreed with him. Michael Flynn is Lt. Gen. Charles Flynn's brother as well as a leading pro-Trump supporter who strongly supported overturning the November 2020 election results. He received a presidential pardon from the former President Trump after pleading guilty to charges that included lying to the FBI.
An opinion from the Editor!
Lastly what are the Paradox and some Republican Senators?
While republicans are claiming that phone data could be used to track protesters on Jan 6th and raising concerns about privacy issues they also want both ways from the FBI to find the Pipe Bomber who planted bombs in republican and democratic offices in Washington DC who wanted to kill them but also not to use cell phone data to track the criminal's because they are concern about their Privacy.
What a joke!