On March 22, armed with a sealed warrant, FBI agents stormed a safety deposit box business in Beverly Hills and seized the contents of every single box in the business. The Los Angeles Times reported that weapons, drugs and money including one million dollars in one box were found in these boxes.
The federal agents left a sign taped on the business' front door for customers. It reads: "Please go to the following link to initiate a claim for your US Private Vault's box." The link is the website of the FBI.
According to the indictment that was seen by the Daily Mail prosecutors said that U.S. Private Vaults advertised its business on YouTube saying that its anonymous boxes offered more privacy and security than banks and they didn't require names, or photo ids or Social Security numbers as such customer information "can be easily accessed by government agencies."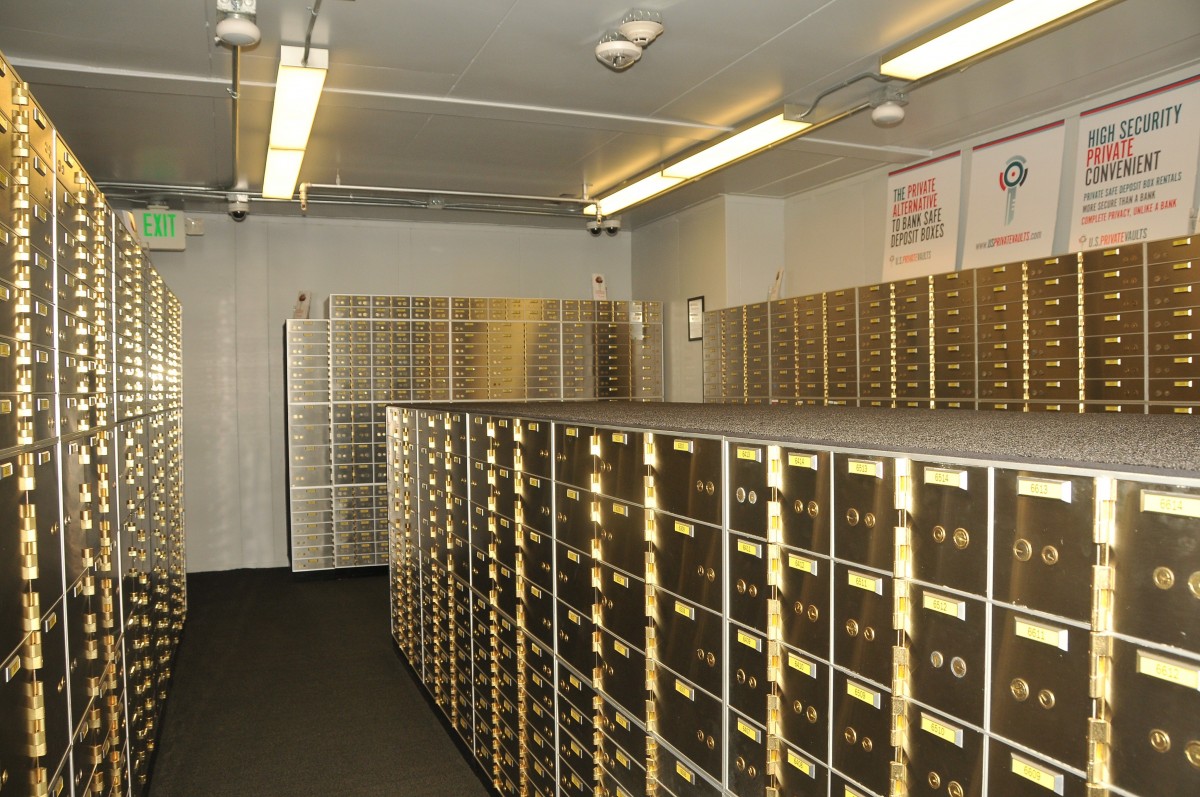 The indictment also said that the safety deposit box keys that were issued were unmarked and unnumbered. This was allegedly done to prevent law enforcement officials from determining that the keys could unlock safety deposit boxes.
Prosecutors said that employees also cautioned customers when law enforcement officers were in the vicinity of the business. A U.S. Private Vaults manager also dealt with marijuana and cocaine.
They also said that the business colluded with a neighboring Gold Business store for money laundering. This was ascertained when a confidential informant, who works for law enforcement, was able to buy large amounts of jewelry for cash.
A federal grand jury has charged the safety deposit box company with three counts
Conspiracy to launder money
Conspiracy to distribute controlled substances
Conspiracy to structure transactions
According to the LA Times, customers would gain access to the business with the help of an eye scan and a hand scan; to unlock the door. The paper also reported that a customer has filed a case and has claimed that the FBI has "overreached by confiscating the belongings in every security box."
The FBI has asked customers to reach and claim their belongings through their website.