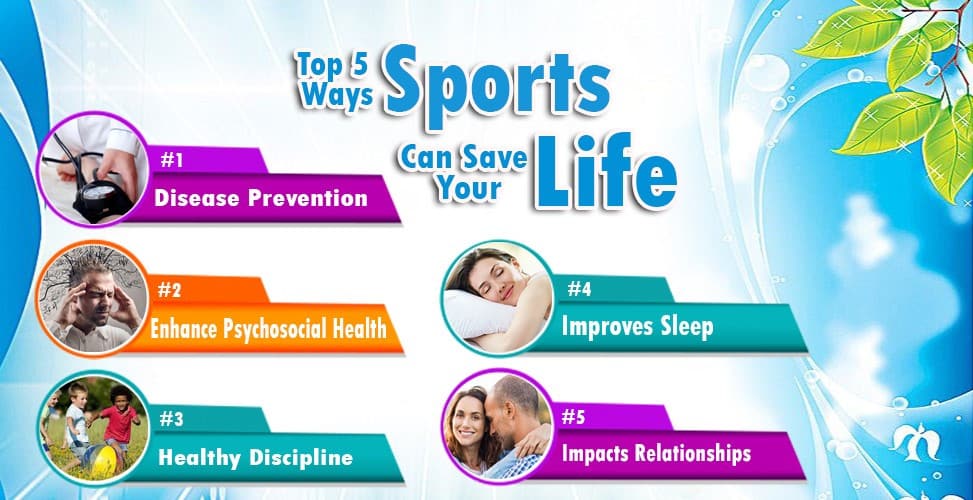 Everyone has been clamoring about the importance of physical fitness, but have you ever thought of them as life-saving? Do competitions get your blood pumping? What about the opportunity of meeting new people or just the sheer exercise that accompanies the fun? These just scratch the surface of how sports can save your life. Explore greater details here!
Disease Prevention
The far-reaching effects of sports on disease prevention are clearly apparent. By playing sports regularly, you can sidestep several diseases such as diabetes, cancer, obesity, depression, and cardiovascular disorders. Sports require you to be physically fit and help you maintain your optimal body weight, which lowers the risk of developing conditions consequent to obesity.
Enhance Psychosocial health
Many patients have an underlying psychosocial disorder, which is often left undiagnosed and untreated. Studies have proven that sports play a therapeutic role in many psychological disorders. Physical self–esteem is a vital aspect of mental health, and those who get involved in sport from a young age find it motivating and inspiring and carry it well into adulthood.
Healthy Discipline
A positive change in the environment can bring about a new perspective. This has a significant influence on future opportunities, and one is forced to make choices that are beneficial for overall health, such as eating healthy or drinking more water. Playing sports requires discipline, which is then carried over to other areas of life as well.
Improves Sleep
The connection between the quality of sleep and sports is still unclear, but research shows that playing regularly does boost sleep quality after a few months. The basic premise is to stick to it for that period so you can gain all the benefits and hope that this becomes a habit.
Impacts Relationships
We may not realize it, but our physical health affects our mental health, which takes a toll on our relationships. This could lead to depression and anxiety. Exercise releases endorphins, which make us feel good about ourselves, and this is exhibited in all our life areas, whether personal or professional.
Final Thoughts
Playing sports regularly is an amazing gateway to all other healthy life choices. It connects you with people interested in the same things that keep you motivated and on the right track. Don't wait for another day to pick up a sport as a hobby.