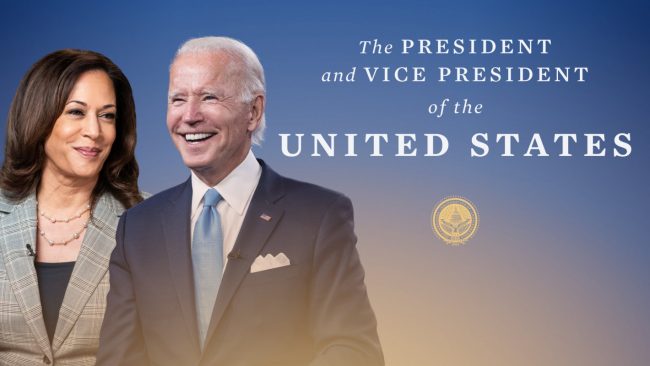 On Wednesday evening former Presidents George W. Bush, Barack Obama and Bill Clinton presented a joint message honoring President Biden and wishing him success.
As a part of the "Celebrating America" inauguration concert, the trio appeared side by side in a video honoring the new President and wishing him the best as assumed his rightful place in the Oval Office.
Republican former President Bush said that America is a generous country, and its people have great hearts and that the three of them were lucky to have been nominated president of the nation. He also mentioned that three former presidents standing together talking about a peaceful transfer of power speaks to the institutional integrity of America.
He also said that he was rooting for Biden's success and generously said, "Your success is our country's success. God bless you."
🤩 @katyperry pic.twitter.com/fraSxXwbYg

— Biden Inaugural Committee (@BidenInaugural) January 21, 2021
The former Democratic President Obama said that the country has to listen to both the folks we agree with as well as the ones we disagree with.
He recalled the grace and generosity that George Bush had shown him, and Laura had shown Michelle reminding him that despite disagreements they recognized each other's common humanity and that "as Americans, we have more in common than what separates us."
Democrat former President Clinton said that the U.S. was "ready to march" with President Biden and said that despite the current challenges the new administration faced, there were exciting times ahead.
.@TheTimMcGraw & @THubbmusic living our values and showing what America could look like if we were all a little more "Undivided". pic.twitter.com/iFGa3PMVah

— Biden Inaugural Committee (@BidenInaugural) January 21, 2021
He added that he was glad to see Biden in the White House and that he wished him well. He also added that Biden had spoken for them today and added, "Now you will lead for us."
It was an absolute HONOR to perform tonight for our @POTUS, @VP, & the entirety of our United States of America ❤️🇺🇸 This is a night I will NEVER forget. Thank you to everyone who joined me to sing "Lovely Day" by the late Bill Withers. Such an inspiring night 🤍#Inauguration2021 pic.twitter.com/aG8kWy6Dt1

— Demi Lovato (@ddlovato) January 21, 2021
Earlier on Wednesday Biden mentioned that Trump had left him a "very generous letter" but did not disclose its contents.
Three presidents of the United States of America: one message of unity.#Inauguration2021 pic.twitter.com/Iqgwj9xT5K

—
Biden Inaugural Committee (@BidenInaugural) January 21, 2021