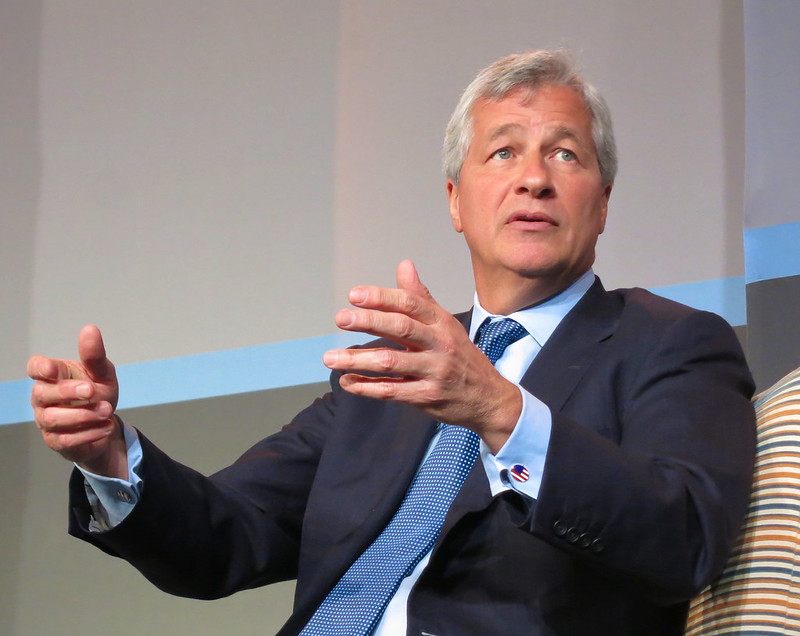 Jamie Dimon, CEO of  JPMorgan Chase released his annual shareholder letter today. in his letter he states he is genuinely concerned about the future of America.
"Unfortunately, the tragedies of this past year are only the tip of the iceberg — they merely expose enormous failures that have existed for decades and have been deeply damaging to America," Dimon wrote. He also said the nation was "totally unprepared" for the deadly pandemic. The fault line is inequality. And its cause is staring us in the face: our own failure to move beyond our differences and self-interest and act for the greater good."
In the annual shareholder letter, Dimon wrote that America is "clearly under a lot of stress and strain" from various events, including the pandemic, racial unrest, the rise of China and "the divisive 2020 presidential election, culminating in the storming of the Capitol and the attempt to disrupt our democracy."
He also wrote China sees an America that is losing ground in technology, infrastructure and education and a nation "torn and crippled by politics," racial and income inequality and unable to coordinate government policies in a coherent way to accomplish goals.
"This crisis must serve as a wake-up call and a call to action for business and government to think, act and invest for the common good and confront the structural obstacles that have inhibited inclusive economic growth for years." Jamie Dimon, Chairman and CEO, JPMorgan Chase & Co.
JPMorgan Chase & Co. (NYSE: JPM) ("JPMorgan Chase" or the "Firm") will host a conference call to review first-quarter 2021 financial results on Wednesday, April 14, 2021 at 8:30 a.m. (Eastern). The results are scheduled to be released at approximately 7:00 a.m. (Eastern). The live audio webcast and presentation slides will be available on www.jpmorganchase.com under Investor Relations, Events & Presentations.
The Board of Directors of JPMorgan Chase & Co. (NYSE: JPM) ("JPMorgan Chase" or the "Firm") declared a quarterly dividend of 90 cents per share on the outstanding shares of the common stock of JPMorgan Chase. The dividend is payable on April 30, 2021, to stockholders of record at the close of business on April 6, 2021.
"A 3% growth rate is what we used to have — and it is achievable again," he wrote.
Jamie Dimon says he expects no more than 10% of JPMorgan employees to permanently work from home. He also stated, "remote work trends facilitated by Zoom and Cisco, and accelerated by Covid-19, are here to stay and the bank's real estate will be reduced."
Trend Analysis
JPM appears to be correcting within a longer-term bullish trend. Although its MACD is presently below the signal line, shares remain 30.6% above an upwards sloping 200-day moving average. Comparative Relative Strength analysis shows that this issue is outperforming the S&P 500. Source: Charles Schwab
Schwab Equity Rating®
As of 04/01/2021
Selected Value: B
JPMorgan Chase & Co. (NYSE: JPM) is a leading global financial services firm with assets of $3.4 trillion and operations worldwide. The Firm is a leader in investment banking, financial services for consumers and small businesses, commercial banking, financial transaction processing, and asset management.
Photo Credit: Steve Jurvetson