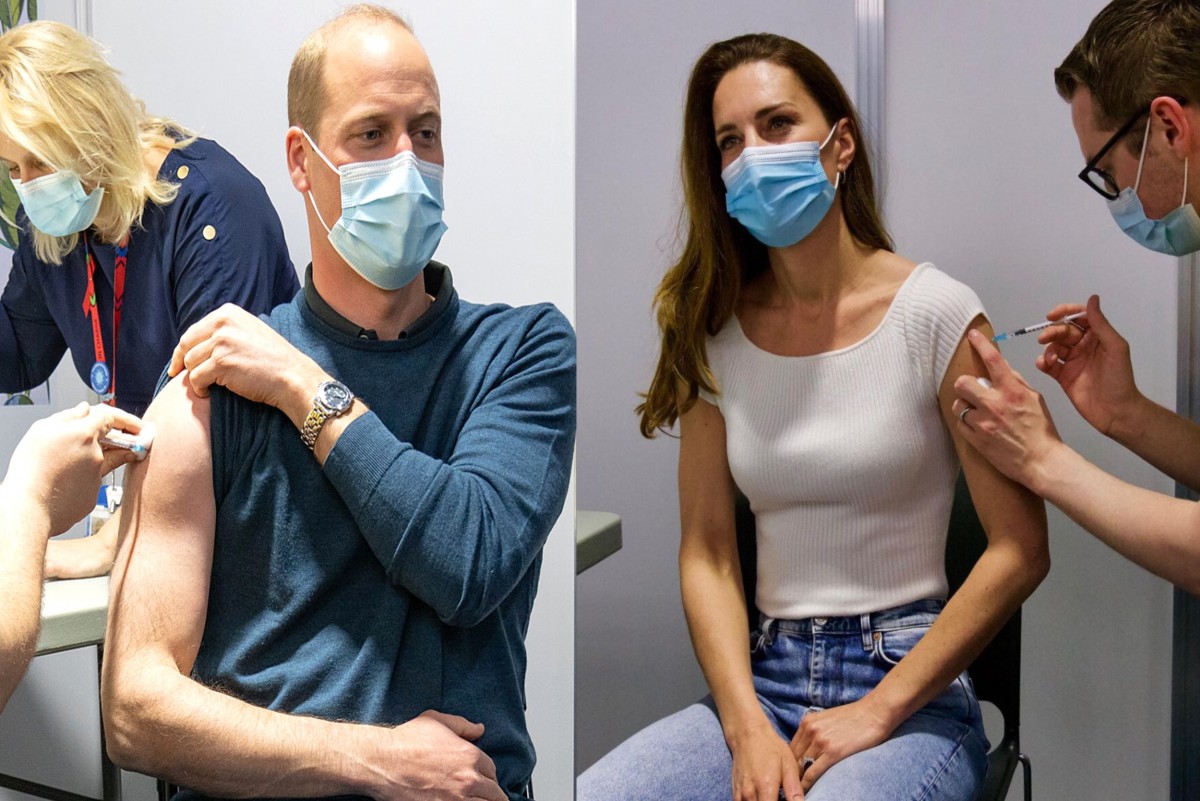 On Friday, Kate Middleton the Duchess of Cambridge took her first dose of the COVID-19 vaccine at London's Science Museum, the same venue where her husband Prince William had received his first dose from the National Health Service (NHS) staff, on May 18. She that she was "hugely grateful" to all those who were involved in the vaccine rollout.
She posted a picture on Instagram of her wearing blue jeans and a white top and a mask. In the picture she is seen receiving the jab from an NHS worker. She also posted that she received her first dose of COVID-19 at London's Science Museum. She said that she was hugely grateful to everyone who was playing a part in the vaccine rollout and thanked them for everything they were doing.
As expected, she got a lot of comments on her post with some of her followers showing surprise that it was only now that she had got her first dose and that they expected royalty to be already vaccinated. Incidentally, the royal couple have just returned from a tour of Scotland.
Last year, Prince William had been infected with COVID-19 in April 2020, but he had not revealed it as he didn't want anyone to be "worried." He had quarantined himself at his country home Anmer Hall in Norfolk. Prince Charles had also been affected by COVID-19, at a similar time.
Prince Charles, his wife Camilla, who is the Duchess of Cornwall and Queen Elizabeth are fully vaccinated. None of the royals have mentioned the name of the vaccines that they have taken. According to the Daily Mail, NHS England confirmed that London Museum is offering both the Pfizer BioNTech vaccine as well as the Oxford AstraZeneca vaccine.
Prince William spoke to two clinically vulnerable women and said that Catherine and he were not medical experts by any means, but they could wholeheartedly support vaccines. He added that they have spoken to a lot of people about it and that the response has been positive to date. He also said that they had to keep it going so that the younger generations also understood its importance.
Prince William sagely said, "Social media is awash with misinformation, so we have to be a bit careful who we believe."