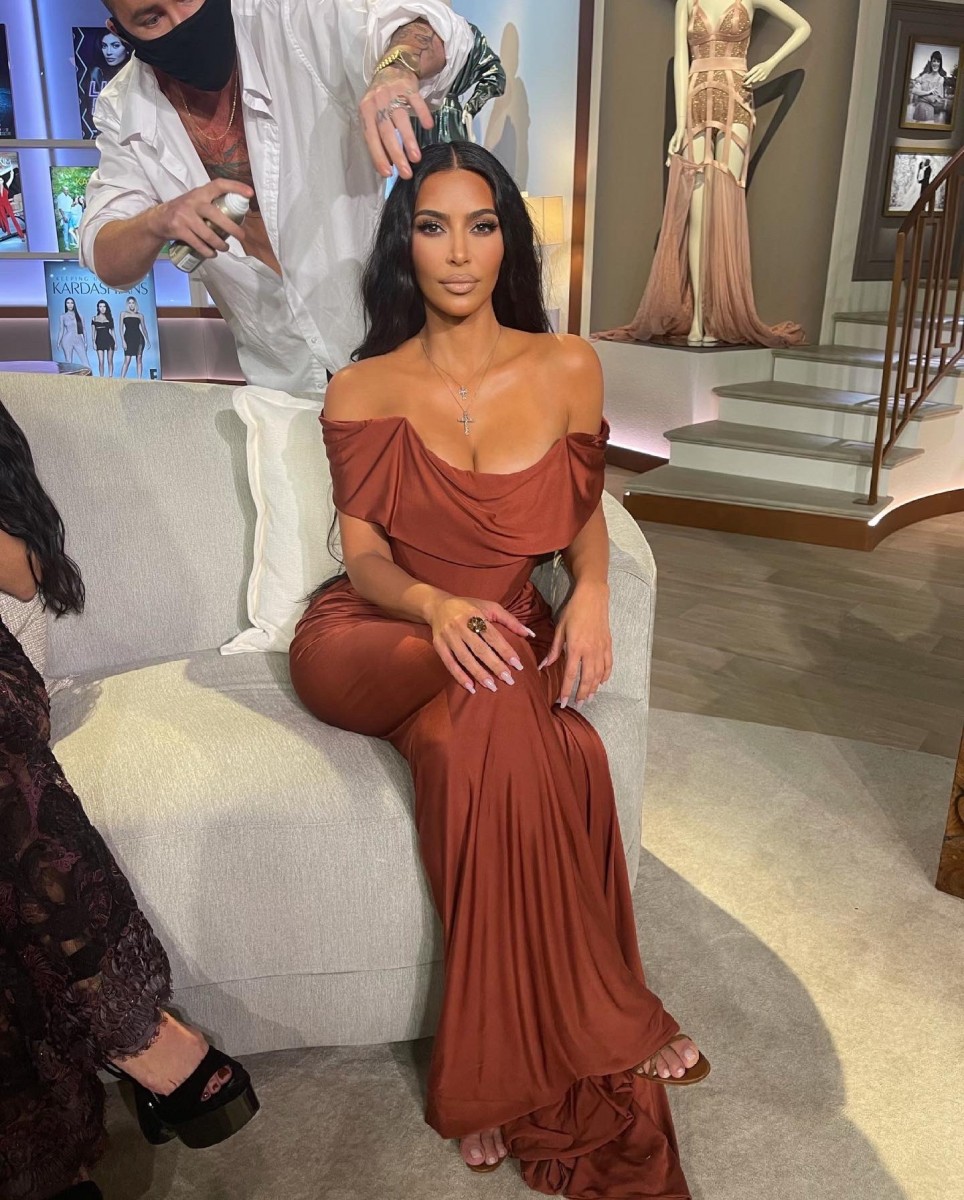 Late Tuesday, Kim Kardashian removed a new level in her popular app. This level on the game featured a prince and princess who were looking for an exit from a royal family as they felt that were not welcomed by the family. The recent level in the app called Royal Runaways bore an uncanny resemblance to the real-life events leading to the recent exit of Meghan Markle and Prince Harry from the royal family in the U.K.
Forty-year-old Kim had launched her app in 2014. The Daily Mail reported that a source close to Km told the agency that Kim was unaware of the new storyline till Tuesday. She was disappointed that such an event had occurred and asked for the level to be removed. She was also conducting an internal investigation to ensure that such events don't occur in future.
The game encourages fans to progress through different levels. The app is free, but the journey is easy when a player buys K coins. Users can buy 1, 250 coins for $99.99.
The story line in the new level had a character called Princess Bianca and her husband was called Prince Aston. They talk about leaving their royal life behind after confronting the Queen. They also give an interview to a similar to the one conducted by Oprah.
Fans were shocked by the glaring similarities to Megan Markle and Prince Harry. They commented strongly about the matter. They said that it was "in poor taste." The level was finally removed by Glu mobile, the makers of the game.
A spokesman told the Daily Mail that it was clear that they missed their mark with their recent Princess Bianca and Prince Aston quest. They said that they sincerely apologized and didn't intend to direct any negativity towards any person or groups of persons. They also said that the content was no longer live on the game.
Kim Kardashian's earnings from the game are not known but the company said that it had earned $540.5 million dollars last year.
Credit Twitter Kim Kardashian

Click Here For Full Stock Research on GLUU by CWEB